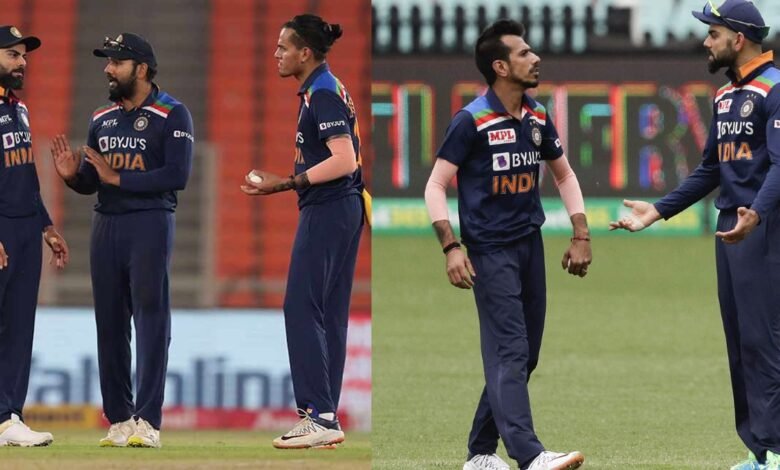 The Indian captain Virat Kohli has revealed the reason why Rahul Chahar has been preferred over Yuzvendra Chahal for the upcoming T20 World Cup.
If the performances of Rahul Chahar and Yuzi Chahal are compared in the second leg of IPL in the UAE, Chahal's performances have been much better and Rahul Chahar actually lost his form and got dropped from the Mumbai Indians playing XI.
So, there have been questions why an in-form spinner is not a part of India's T20 World Cup squad, while a spinner who lost his place in his IPL XI is a part of it.
Kohli says Rahul Chahar has been consistent in IPL over the last two seasons
But, according to Kohli, Rahul Chahar's performances in the last two IPL seasons on a whole have been consistent, and it was because of his consistency that he has been backed over Chahal. Kohli, however, admitted that dropping Chahal was a really tough call.
While picking Rahul Chahar over Yuzvendra Chahal in India's T20 World Cup squad, India's chairman of selectors Chetan Sharma had said the reason why Chahar was being preferred was because he is quicker through the air as compared to Chahal and quickish spinners are likely to be more effective in the UAE.
Kohli though didn't compare the speeds of the two spinners and simply said that it was Rahul Chahar's consistency over the last two IPL seasons which earned him a place in India's T20 World Cup squad.
"It was a challenging call to leave out Yuzvendra Chahal. We had decided to back Rahul Chahar for a reason. He's bowled amazingly well in the last couple of IPLs," Kohli said while addressing the press earlier today.
Kohli also talked about the former Indian captain MS Dhoni's presence in the Indian dressing room throughout the T20 World Cup and said that his massive experience and his eye for intricate details will help the players. Kohli added that MS Dhoni has always been a mentor for this group of players.