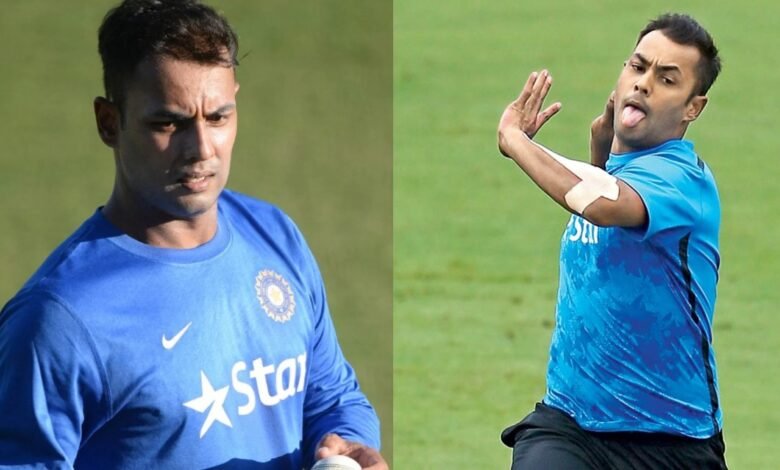 The week started with a bang as Indian all-rounder, Stuart Binny decided to pull the plug on his international career. Hailing from the iconic World Cup winner, Roger Binny, Stuart Binny was a bowling all-rounder who had a start-stop career for the Indian national team.
His initial days were also filled with inconsistencies, as he could barely crack the regular line-up for the Karnataka team. However, he found his footing while playing in the infamous ICL that saw him starring as one of the reckoning all-rounders for Hyderabad Heroes and India XI.
After featuring for a couple of editions in the ICL, Binny did well to snap up the Amnesty offer that was laid down by BCCI and quit the tournament. After renouncing the fray, Binny returned to mainstream cricket and started doing well for the Karnataka team in domestic cricket.
As Binny managed to pump out a concrete season in 2013-14, after a dazzling display for India A, he earned the national call-up in December of the same year. He established himself as an instant force as his figures of 6-4 demolished Bangladesh in a low-scoring thriller.
His Test debut came with a lacklustre bowling display, but his valiant 78 on the final day helped India save the Test match against England. Binny managed to earn regular call-ups in the national team, but hardly found some playing time on his list.
He starred in IPL for Rajasthan Royals but once the team was given a suspension order in 2016, he was racked up by Royal Challengers Bangalore.
He played his last Test and ODI in 2015 while his last T20 enterprise arrived in 2016. That was more or less the finishing line to his career. Increasing demand for fitness pushed him further to the fringes, and he was slowly given the axe. Twitter reacted to Binny's retirement as it shook things up early on a Monday morning.
Stuart binny announces his retirement from all formats of cricket
Still he has best bowling figures @MayantiLanger_B pic.twitter.com/bpvB0nSTEM

— CRICKET home (@Cricrush1) August 30, 2021
Happy Retirement Stuart Binny ❤️
Thank you Binny for gifting us this iconic picture 🖼️ 🙌#StuartBinny #ENGvsIND #ENGvIND #JamesAnderson #Anderson #Cricket pic.twitter.com/XwchWkSNCI

— ABDULLAH NEAZ (@AbdullahNeaz) August 30, 2021
Stuart Binny has announced his retirement from all forms of cricket.

🔅All-rounder represented for India
🔅459 International Runs
🔅24 International Wickets #Cricket #Teamindia pic.twitter.com/Npmsfw78tP

— 𝕬𝖛𝖎𝖏𝖎𝖙 (@crick_crzy) August 30, 2021
Thank you Stuart Binny. pic.twitter.com/5vyLpCEVd4

— God is back (@Harvyinspector) August 30, 2021
Stuart Binny announced his retirement from all formats of the game. The man from Karnataka played 95 FC matches and also featured for India in six Tests along with 14ODIs and three T20Is.

— Ashim Sunam (@ashim_sport) August 30, 2021
Only This Bowling Figure I remember 🙂
Happy Retirement #StuartBinny pic.twitter.com/8tcHAQ62K8

— Akshat OM (@AkshatOM3) August 30, 2021
Stuart Binny – "The game of cricket runs through my blood, and I will always look to give back to the game that has give me everything."

— CricTwig (@crictwig) August 30, 2021
Lord Stuart Binny pic.twitter.com/lhP1PVwubI

— R A T N I S H (@LoyalSachinFan) August 29, 2021
India all rounder Stuart Binny has announced his retirement from all formats of the game. He holds India's best bowling figures in an ODI match. pic.twitter.com/REYnyjXZnQ

— Yoonaspk (@yoonaspk) August 30, 2021
Stuart Binny annouces retirement 😔

End of an era 😔👍 – pic.twitter.com/YBpxZCueBJ

— Pai Smoke (@79off47) August 30, 2021