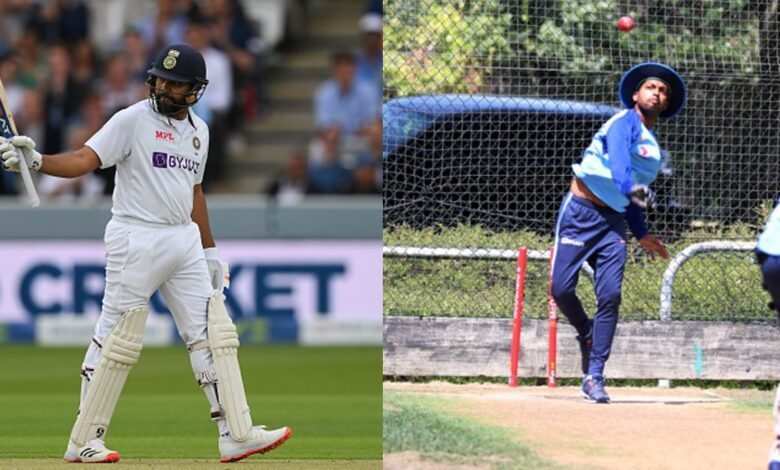 The improvement that Rohit Sharma showed in his test match batting on the England tour was not just remarkable, but also surprising for everyone because it was probably the first overseas tour of his career where the Indian opener looked comfortable in extremely tricky conditions.
The Indian journalist Boria Majumdar recently had a chat with Rohit Sharma, where he asked him what he did differently before the test series against England which helped him come up with such extraordinary returns while facing the new ball.
Rohit said one of the most important things before the start of the series was that the Indian players had a lot of time to prepare. They had reached England early for the World Test Championship (WTC) final and after the conclusion of WTC, they had more than 20 days in hand to get their preparation sorted for the England test series.
According to Rohit, he did a lot of work with India's throwdown specialists during the gap between the WTC final and the start of the England series and it was because of that preparation that he was on the ball straight away, when the series got underway.
India's throwdown specialists bowl different lengths: Rohit Sharma
Rohit revealed that India has got three throwdown specialists apart from the batting coach Vikram Rathour who also gives players throwdowns during the training sessions and all the throwdown specialists bowl different lengths and angles.
India's regular throwdown specialist Raghu bowls a slightly fuller length, while another throwdown specialist named Daya, whom India has recruited recently, bowls back of a length. The Indian camp has also got a Sri Lankan throwdown specialist named Nuwan who is a left armer and brings a different angle into play.
Rohit said he made slight changes in his backlift and other stuff and since he was not used to bat that way, he had to bear a lot of pain in his wrists while training with the changes he had made, but he knew if he had to play that way in the game, he had to prepare first in the training.
So here's @ImRo45 on how much pain he had to bear and what explains his red ball success in England. Respect for the man. Enjoy this and subscribe. https://t.co/OmUyYYwNzg many exclusives this week. Subscribe to the YouTube channel. @RevSportz pic.twitter.com/euplq1FGHd

— Boria Majumdar (@BoriaMajumdar) December 5, 2021
The test series between India and England is still not complete as the 5th test match will take place next year, but the series currently stands 2-1 in favor of India and one of the main reasons behind it is the kind of grit and determination Rohit showed at the top of the order.
The other Indian batsmen, including Rohit's opening partner KL Rahul, were also decent and at times magnificent, but Rohit was the stand-out.