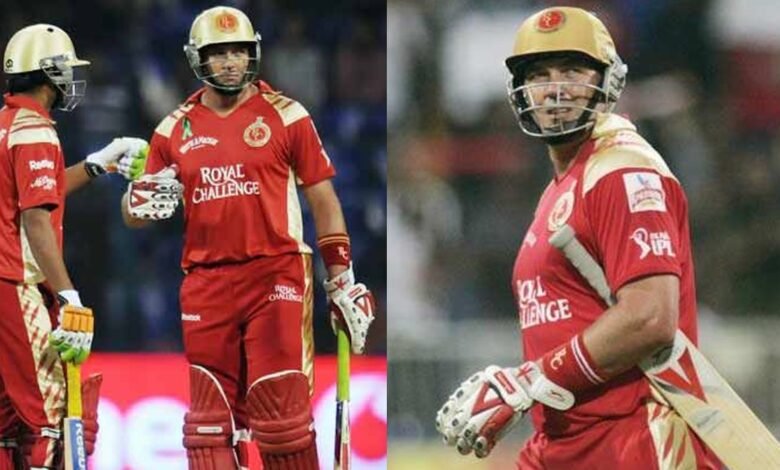 Jacques Kallis is arguably the greatest all-rounder to have graced the game. The South African cricketer also brought his excellence to the Indian Premier League. Across two franchises, he collected 65 wickets apart from scoring 2427 runs in 98 games. However, he has had to encounter an awkward moment in his IPL career. In this article, we take a look at an instance when Jacques Kallis' sister celebrated her brother's dismissal in the Indian Premier League.
The initial seasons of IPL had cheerleaders
The initial seasons of IPL had the presence of cheerleaders on the boundaries. Each team had its own set of cheerleaders who danced whenever the squad enjoyed a moment of success on the field. This practice was deemed to make the game more entertaining.
However, it soon ran into trouble as doubts started cropping up if having cheerleaders would damage the game in general. Further, after a few cheerleaders complained of an insecure environment, the practice was done away with.
When Jacques Kallis' sister celebrated her brother's dismissal
Jacques Kallis' sister Janine Kallis was also a cheerleader in IPL. She was part of the cheerleaders camp of Chennai Super Kings in the second edition of the competition, which was held in South Africa. Kallis was representing RCB at that time. In one of the games against CSK, Kallis got out and showing professionalism, Janine followed her colleagues in cheering for CSK. The cricketer, too, took this in a sportive spirit.
In an interview, he had said, "Since she was a kid, Janice was interested in dancing. She's got an opportunity with Chennai Super Kings and she's doing the family proud. Well, she danced awesomely when I got out against Chennai. I will make sure I'll be extra careful when I play against Chennai again."
After his stint with RCB, Kallis moved to KKR. He played for a few years before donning the role of a Head Coach for the Kolkata-based franchise.