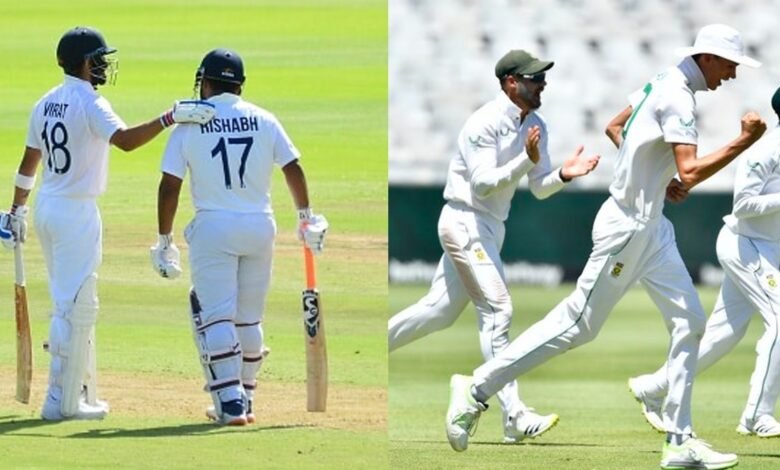 Team India claimed a unique record after it got all-out in the second innings. Usually, the batsmen tend to fall prey to diverse modes of dismissal. However, coincidentally, all Indian batsmen had a similar way of getting out in the match. In the ongoing final Test match against South Africa in Cape Town, India became the first team to lose all wickets to caught-out. We talk more about it in this article.
The first team to lose all wickets to caught-out
So far in the history of Test cricket, which dates to more than a century, no team has lost all the twenty wickets to caught-out. Till now, on five occasions, 19 wickets have fallen prey to this way of dismissal in a game. The five games are England vs Australia (1982/83), Pakistan vs Australia (2009/10), South Africa vs India (2010/11), England vs Australia (2013/14) and South Africa vs England (2019/20). However, in the ongoing encounter against the Proteas, India lost all their wickets to a caught out.
While India made 223 in the first innings, they were all out for 198 when they walked out to bat for the second time. Kagiso Rabada and Marco Jansen were brilliant throughout the game. South Africa's wicket-keeper Kyle Verreynne also had a memorable game behind the stumps.
It has been a disappointing series for Indian batsmen
India's batsmen found it hard in the series. Barring the first game in which the openers did well, in both the other encounters, the batsmen failed to step up. Virat Kohli and Rishabh Pant did their best in the final game, though. The likes of Mayank Agarwal, Cheteshwar Pujara and Ajinkya Rahane all had a difficult outing in the Rainbow Nation. As per the opinion of many experts, the trio, especially Pujara and Rahane, could be dropped from the XI in the upcoming tournaments.