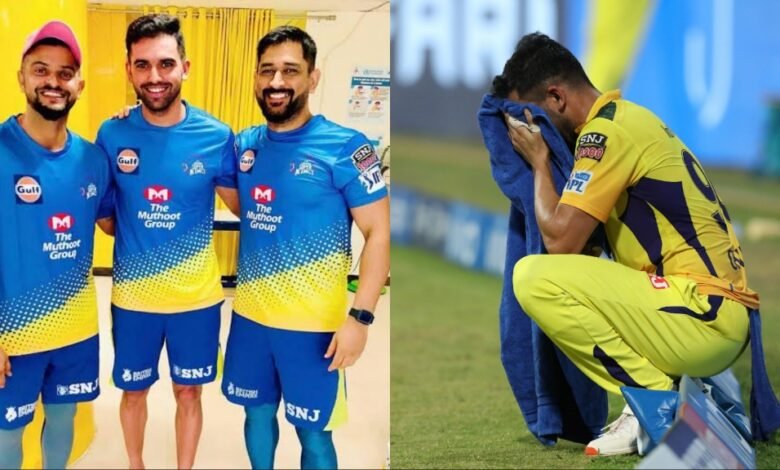 In a disappointing development for the Indian Premier League fans, Chennai Super Kings' fast-bowling all-rounder Deepak Chahar has been ruled out of the 2022 season. Chahar suffered a quadricep tear while playing for the Indian cricket team during a T20I series against the West Indies cricket team.
Due to that injury, he was unlikely to play for the Chennai Super Kings in the IPL 2022 season until April 25 at least. Chahar was at the National Cricket Academy recovering from his quadricep tear. However, during the recovery process, he picked up a back injury.
This back injury ruled him out of the IPL 2022 season. The Indian Premier League organizers confirmed this development with a press release yesterday. Deepak Chahar himself confirmed it with a special post on Instagram, where he wrote:
"Sorry Guys. Unfortunately, I will be missing out this season of IPL due to an injury. Really wanted to play but will come back better and stronger like I've always done. Thanks for always supporting me with your love and wishes. Need your blessings. See yaa soon."
Suresh Raina sent a message to Deepak Chahar on Instagram
Soon after seeing the post from Deepak Chahar, the former all-rounder of the Chennai Super Kings team, Suresh Raina, posted the following comment under the message from Chahar:
"Get well soon brother!"
Malti Chahar and Suresh Raina comment on Deepak Chahar's post pic.twitter.com/DD0PZ9u4bh

— Behind Cricket (@behindCric8) April 16, 2022
Suresh Raina was one of the many players to go unsold at the IPL 2022 Mega Auction. Raina entered the mega auction with a base price of INR 2 crore, but none of the teams showed any interest in his services.
As a result, Raina was roped in by Star Sports for Hindi commentary during the IPL 2022 matches. Raina has already made his commentary debut, and fans are happy with the way he has done his job so far. It will be interesting to see if Raina is signed by any team as a replacement this year.