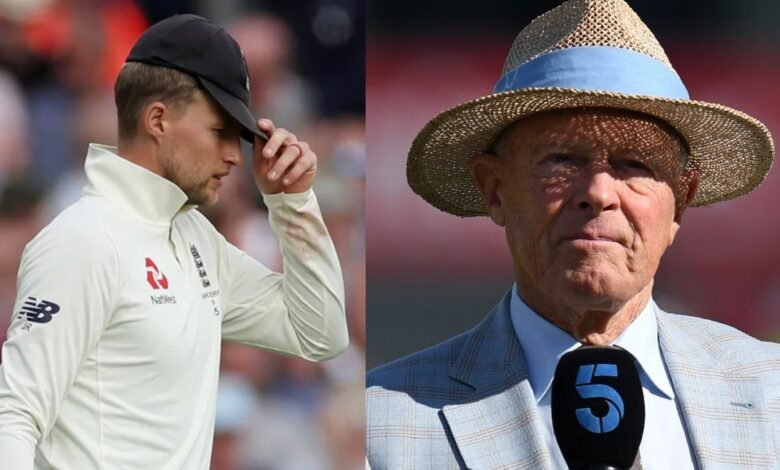 Former England opening batsman Geoffrey Boycott doesn't think that Joe Root should continue to be the captain of the England test team after losing his second consecutive Ashes series down under in Australia.
Root was in charge of the England test side on the Ashes tour of 2017-18 as well, where England had lost the series by 0-4 and the way things are going at the moment, it seems England might suffer a complete whitewash this time around, if there is not a drastic upgrade in their performance in the remaining two games.
Geoffrey Boycott is not happy at all with the comments that Root is making after every defeat. The England captain has been adamant that England has got enough quality in the dressing room to challenge Australia in Australian conditions, but Boycott reckons that's just unrealistic.
Boycott has asked Root to keep living in the "cuckoo land" if he wants to, but stop kidding the fans and the former cricketers, who can clearly see that the current England test team is nowhere near good enough to compete against the Aussies in their own backyard.
Geoffrey Boycott thinks Joe Root is refusing to see the reality
This is not the first time that Geoffrey Boycott has been outspoken about the performance of the England team. He has been outspoken in the past too whenever England has not played well, but this time around he seems increasingly annoyed because he thinks Joe Root is refusing to see the reality.
In his column for the telegraph, Boycott wrote that Joe Root has got enough no. of games to lead this England test side. He has captained England in more than 50 test matches, out of which 13 have been the Ashes games and he has lost 9 out of those 13, which is nowhere near the acceptable standards for an England test captain.
Boycott also recalled that Root himself had admitted the legacy of an England test captain would always be defined by the results he achieves in the Ashes series, particularly in the Ashes series down under.
Root has not dropped any hints yet that he is thinking about leaving England captaincy. England also doesn't really have any captaincy options at the moment apart from Ben Stokes. It's likely that Root might continue, but he insisted in the press conference yesterday that a "long discussion" was needed to reset the England test side, the way England's white ball side was reset after the ODI World Cup 2015 debacle.