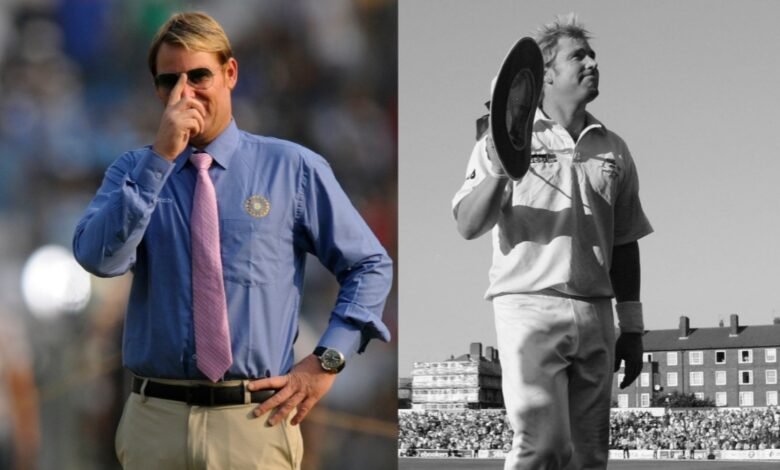 The last two years have proven to the world that life is very unpredictable and unless we stop for a while to look back upon our memories, we would never have the time to cherish them. The sudden and unfortunate demise of Shane Warne underlined the maxim again that life is very unpredictable.
The emperor of leg-spin passed away at the unripe age of 52 years from a suspected heart attack as initially reported by Fox. The man left behind a legacy that has been matched by only one other name in the cricketing world and still serves as a legacy for the world.
The shocking tweet from Shane Warne that left the world stunned
For a 90's kid, there are a few names that are very strongly intricated in the cricketing fabric and one such name was that of Shane Warne. The iconic leg-spinner defined spin as he whipped out one magical delivery after the other, leaving behind the world in awe.
Quoting the report of Fox, it stated, "Shane was found unresponsive in his villa and despite the best efforts of medical staff, he could not be revived. The family requests privacy at this time and will provide further details in due course."
The legendary leg spinner played 145 Test matches and 194 ODIs between 1992 and 2007. He finished his career with a staggering 293 ODI wickets and 708 Test wickets. Warne made his Test debut against India in Sydney in 1992 and followed it with an ODI debut against New Zealand in the upcoming year. He won the World Cup with Australia in 1999 where he was also adjudged as the man of the match in the final with fine figures of 4 for 33.
The most shocking part of Warne's last moments was that ten days ago he tweeted about getting back to shape and life played its most cruel card, snatching away cricket's one of the most valuable names from all of us.
Operation shred has started (10 days in) & the goal by July is to get back to this shape from a few years ago ! Let's go 💪🏻👏🏻 #heathy #fitness #feelgoodfriday pic.twitter.com/EokgT2Hyhz

— Shane Warne (@ShaneWarne) February 28, 2022
To add to the surprise, Warne left a sad note in the morning itself for the loss of Australia's another icon, Rod Marsh and not even less than ten hours from then, the world got one of its most shocking news. Life is indeed unpredictable.