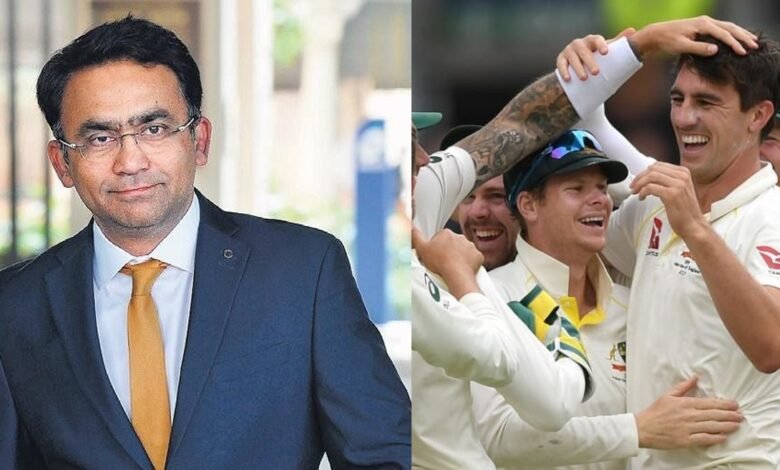 Former Indian wicketkeeper-batsman Saba Karim believes that Australia will have the advantage going into the Ashes which will begin on December 8 at the Gabba. Australia has one of the best bowling attacks in the world and are lethal in their home conditions. Their batting line-up is also strong with the likes of David Warner, Steve Smith, and Marnus Labuschagne forming a strong core.
England, on the other hand, has been overdependent on Joe Root as the other top-order batsmen failed to impress against India earlier this year. The likes of Rory Burns and Haseeb Hameed have not played a single Test in Australia and will have a task on their hands to tackle the Australian pace battery. Saba Karim believes that although Ben Stokes and Jos Buttler will return to the England line-up for the Ashes, England will still have a daunting task to keep the Australian bowling attack at bay.
Speaking to TOI, here is what Karim said: "Has to be Australia because I found the English batting line up, especially the way they played against India in their own home conditions, quite fragile. If you take out Joe Root from that list of the batters who probably will get into the eleven, I see a big hole."
Commenting on Ben stokes return, he added that "It's good for England that Ben Stokes is back in the side and he should feature in the playing XI and maybe Jos Buttler to some extent, but even Buttler wasn't so successful (against India)."
Australia has enough mental strength to overcome Tim Paine episode: Saba Karim
Australian cricket has been in turmoil of late after former skipper Tim Paine was involved in a texting scandal. With him having taken an indefinite break from cricket, Australia does have a bit of uncertainty with new skipper Pat Cummins. However, Saba Karim feels that in their own backyard, Australia has enough firepower and mental strength to be successful in the Ashes. He feels their never-say-die attitude and fighting spirit will always be something that will help them overcome tough situations.
Saba Karim commenting on Tim Paine controversy he stated that "I do understand that after having gone through something like this (Tim Paine episode) it might not be easy for the Australian players, but somehow they have this intrinsic kind of mental strength that helps them to gather together and then perform to their best potential on the field. So I do expect a similar kind of performance from Australia,"