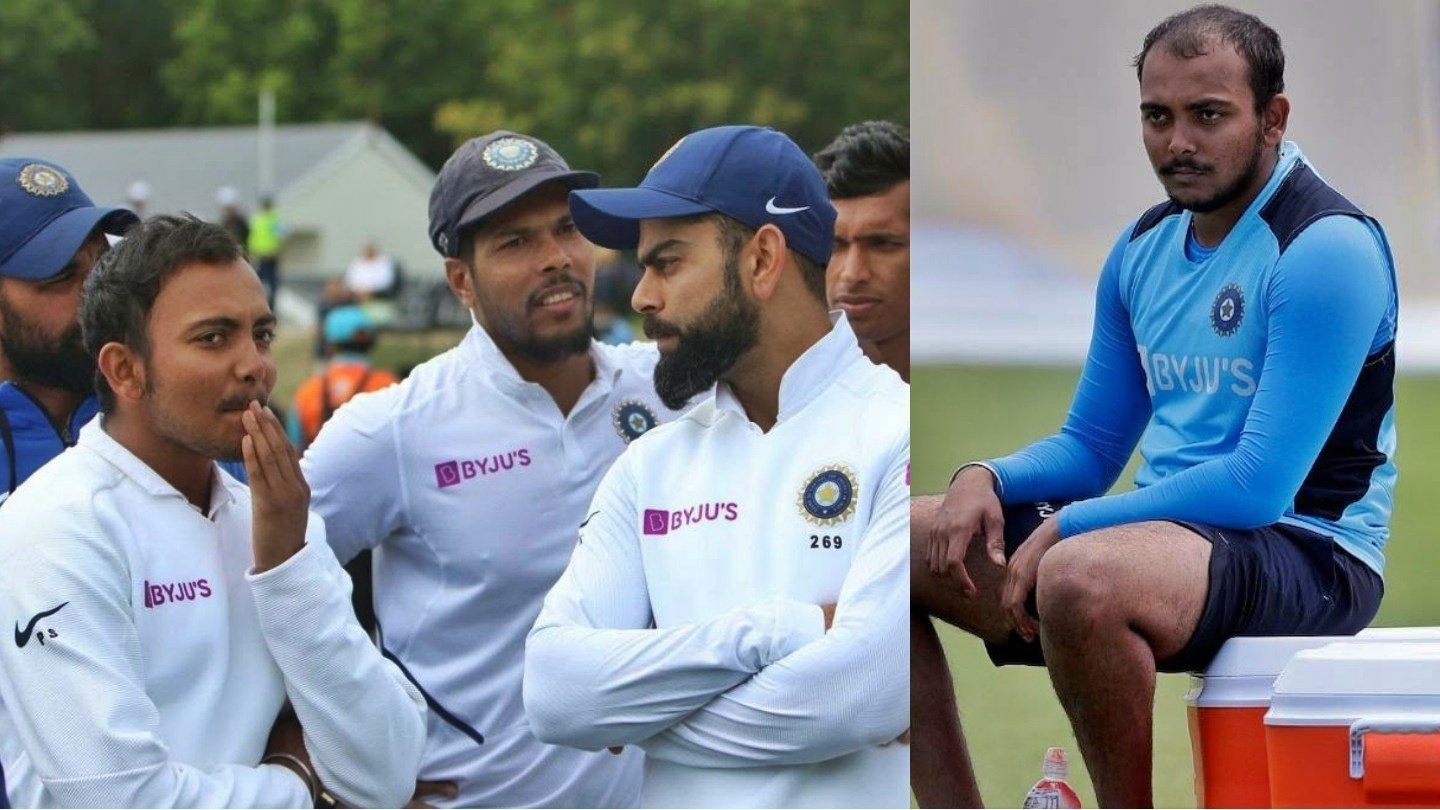 With the IPL 2021 being postponed mid-way, the focus is now shifting towards the World Test Championship. The final of the WT Championship is all scheduled to be played between India and New Zealand on 18th June 2021. England's Southampton venue will feature these two giants playing the final, but Prithvi Shaw will not play.
The Board of Control for Cricket in India yesterday announced the Indian squad for the same. The side includes the return of star players like Ravindra Jadeja and Jasprit Bumrah. However, three players who unluckily missed out are Hardik Pandya, Prithvi Shaw and Bhuvneshwar Kumar.
Hardik Pandya's bowling concern has been the prime reason which kept him out of the side. But Prithvi Shaw's exclusion came out as a surprise for the fans. The cricketer has been in good touch in the recently concluded IPL 2021. He managed to score 308 runs from just eight games at a breath-taking strike rate of 166.48.
Fitness of Prithvi Shaw might be the concern
Even though Prithvi's form in the last test series was bizarre, he has improved a lot as a cricketer after that. His exclusion from the Test squad has raised a lot of questions from the fans. A BCCI source stated the reason for his absence from the squad.
As per TOI, the source revealed that "Prithvi is still very slow across the turf for a 21-year-old. He needs to shed a few more kilos. He also had concentration issues while fielding in Australia. Shaw has been working hard since he returned from Australia."
The source went on to continue that the cricketer must prove himself in consecutive tournaments. He can not be selected based on just one good season. In past also he has struggled with the same scenario.
With Shaw's exit, it seems like India might stick with Rohit Sharma and Shubman Gill as their openers. It would be exciting to see how the team will perform in the final of the ICC WT Championship against a quality side like the Kiwis.