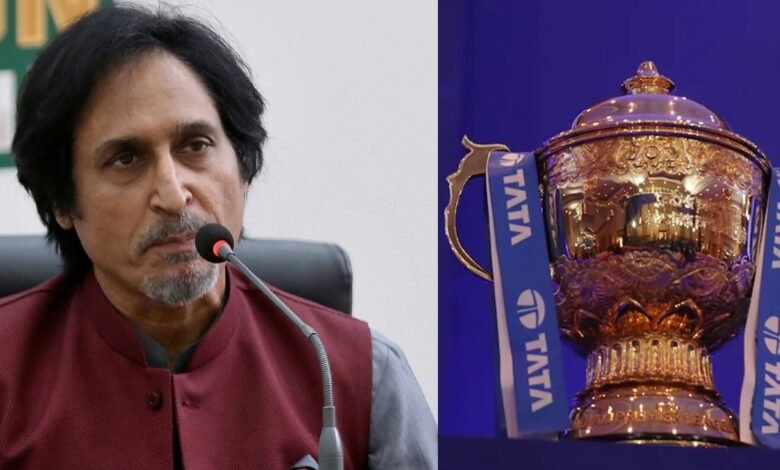 After selling the broadcast rights for the 2023-27 cycle for a total of INR 48,390 crore earlier this month, the Indian Premier League (IPL) moved to the position of being the second-most expensive sports league in the whole globe. After that, the secretary of the Board of Control for Cricket in India (BCCI), Jay Shah, announced that the Indian Premier League (IPL) would have its own distinct 2.5-month window in the ICC's Future Tours Programme beginning the next year (FTP). In the meantime, the chairman of the Pakistan Cricket Board (PCB), Ramiz Raja, has said that he would vote against this motion at the next meeting of the International Cricket Council.
Ramiz Raja will raise his voice against a separate window for IPL
"Regarding the possibility of expanding the IPL window, there has been neither an announcement nor a decision made as of yet. At the ICC meeting, I will present my thoughts and opinions about this matter. My point is crystal clear: if there is any development in world cricket that means we are being short-changed, we will challenge it in a very forceful manner and put our point across strongly in the ICC," Ramiz Raja said.
Because of their commitments to their respective national teams, fans of the Indian Premier League have been deprived of witnessing several big-name international players throughout the previous few seasons of the tournament. Pakistan would suffer the most if the International Cricket Council approves a separate window for the Indian Premier League. Because of the political sensitivities that exist between India and Pakistan, Pakistani players and coaches are not permitted to take part in the Indian Premier League. This year, Pakistan did not participate in any international cricket matches from April 6 through June 7 because of the Indian Premier League (2022), and the situation is only going to grow much worse if the ICC grants the IPL a longer window.