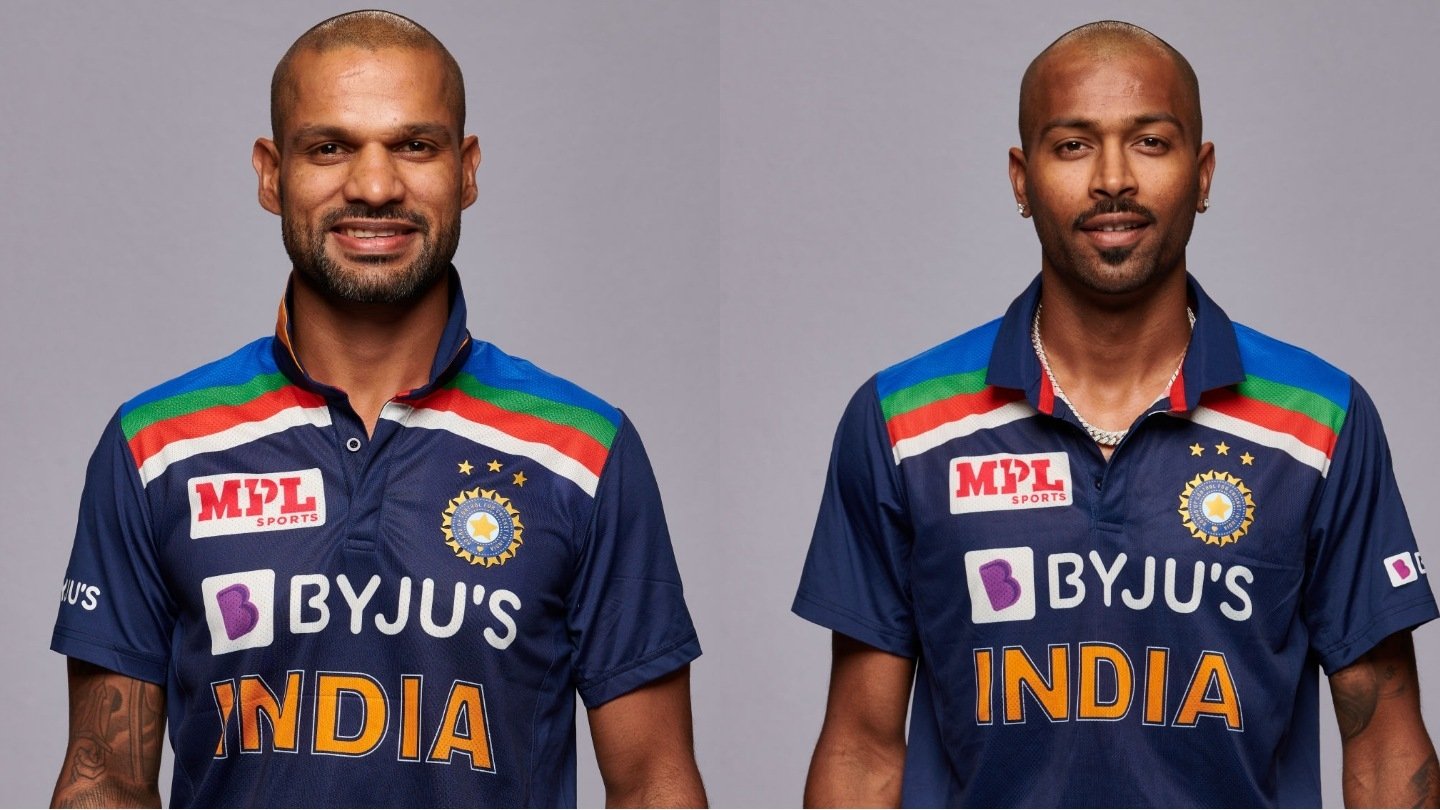 In a recent interview, BCCI president Sourav Ganguly confirmed that India would be playing a white-ball bilateral series in Sri Lanka in July. He also confirmed that the Indian side touring Sri Lanka would be an entirely different squad consisting of a few of India's white-ball regulars. No player from the recently announced squad for the Test series against England in August will be a part of this team due to UK's strict quarantine restrictions. That means that India will be landing a second-string side in this series. So in this article, we have predicted India's second-string XI for ODIs against Sri Lanka.
India's second-string XI for ODIs against Sri Lanka:
#1 Shikhar Dhawan(c):
Shikhar Dhawan has reclaimed his form since the beginning of 2020. In his last five ODI innings, Dhawan has scored 290 runs at an average of 58 with three half-centuries. He has also maintained a strike rate of 91.48 while stacking these runs. Dhawan also has a bag full of experience in ODIs, making him the first choice for India's opener against Sri Lanka.
Additionally, when it comes to One Day Internationals, not a single probable for the second string squad can even remotely compete with Shikhar Dhawan in terms of experience. Moreover, Shreyas Iyer's shoulder injury makes Dhawan an obvious choice for captaining India's second-string side against Sri Lanka in ODIs.
#2 Devdutt Padikkal:
Consistency is the key to success in ODIs for any batter, and Devdutt Padikkal has been high on it. Padikkal is yet to make his ODI debut, and his recent domestic run proves why this is the perfect time for him to wear the blues. He was the second-highest run-scorer in this year's Vijay Hazare Trophy. Padikkal scored 737 runs from seven innings at an average of 147.4 with four centuries and three half-centuries. He can play all kinds of textbook cricketing shots and has recently added reverse sweep to his portfolio. And the combination of these makes him a perfect opening partner for Dhawan in ODIs.
#3 Suryakumar Yadav:
In the absence of Virat Kohli, the only person capable of taking the number three spot in India's ODI XI is Suryakumar Yadav. Number three requires consistency and the ability to take the game forward by conserving his wicket. Apart from Virat Kohli, SKY is the only batsman in the Indian lineup who can do that and has experience playing at number three in One Day in domestic matches.
#4 Ishan Kishan:
Since India's top three Wicket-keepers, Rishabh Pant, KL Rahul, and Wriddhiman Saha, will all be busy preparing for the challenge of England, Ishan Kishan is the frontrunner for the wicket-keeper spot in this XI. Ishan Kishan can also bat at number four or number five, making this batting lineup more flexible.
#5 Manish Pandey:
Manish Pandey may have failed to make the most out of the chances he got in T20Is, but it wouldn't be fair to say that in the case of ODIs. A few quiet innings by him and we saw Rishabh Pant, Shreyash Iyer, and Hardik Pandya overshadow Manish completely. But since Pant will be unavailable for the Sri Lanka Tour and Iyer doubtful due to his surgery, Pandey might get another shot at proving himself in India's middle-order in the ODIs against Sri Lanka.
#6 Hardik Pandya:
It came as a surprise for many when Hardik Pandya got left out of India's squad for the World Test Championship final and the Test series against England. But maybe BCCI excluded him for this very series only. Hardik Pandya is a must-have on every Indian side for any white-ball series. And with T20 World Cup nearing, it would be beneficial for India if Hardik focuses more on the limited-overs format.
#7 Krunal Pandya:
Krunal Pandya is having a great 2021. First, he had a successful domestic season in Vijay Hazare Trophy and then a memorable ODI debut against England. Krunal's services will strengthen the Indian side in both batting and bowling departments. As the Sri Lankan pitches are more spin-friendly, Krunal will have an increased responsibility on his shoulders.
#8 Rahul Chahar:
Rahul Chahar has proved himself to be one of the best wrist spinners in India. And since Yuzvendra Chahal is going through a rough form, Rahul Chahar becomes the frontrunner for India's lead spinner in Sri Lanka. Spin will be the key to success in Sri Lanka, making Rahul Chahar one of the most crucial players for India's success in this series.
#9 Bhuvneshwar Kumar:
Bhuvneshwar Kumar was another surprise exclusion from India's WTC final and England Test series squad. But his absence on this long tour means he can lead India's pace attack in the series against Sri Lanka. Bhuvneshwar's experience in ODIs will come in handy in this series.
#10 Deepak Chahar:
Deepak Chahar deserves a comeback in the blues after his recent performance in IPL 2021. This series will also come as an opportunity for Deepak Chahar to reclaim and strengthen his position in India's limited-overs team. Deepak Chahar can swing the ball both ways, making him a perfect bowling partner for Bhuvneshwar Kumar in the powerplay in this second-string Indian XI for ODIs against Sri Lanka.
#11 Navdeep Saini:
Since all other pacers in this second-string Indian XI for ODIs against Sri Lanka are more dependent on variations for their success, Navdeep Saini's inclusion provides a hit-the-deck bowling option. His speeding deliveries and sharp bouncers might be helpful if the pitch has not much swing to offer. Moreover, Saini's towering height might help him extract a bit of extra bounce from the surface.