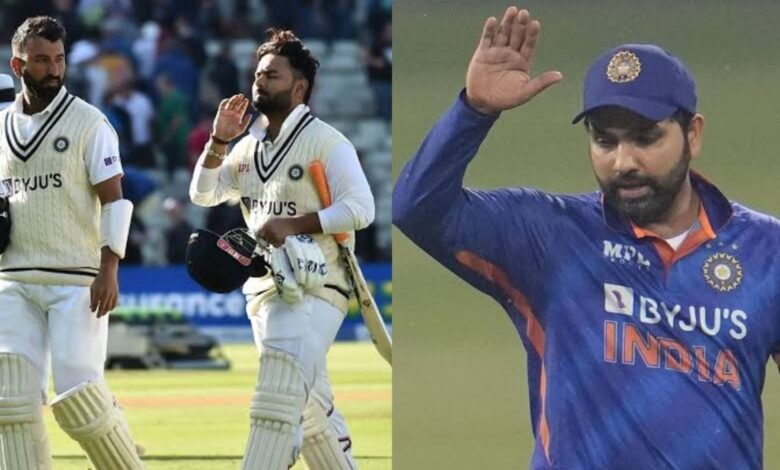 The Indian test batsman Cheteshwar Pujara reckons the only selection decision that the Indian team management has to make ahead of India Vs Pakistan game today is whether to pick Rishabh Pant or Dinesh Karthik, as there doesn't seem to be a place for both of them in the playing XI.
According to Cheteshwar Pujara, who was speaking as an expert on ESPNcricinfo, the selection will depend on what kind of role the Indian team management is looking at. If the management needs a player who can bat at no. 5 and can occupy the crease for a longer duration, then Pant is the right pick.
But, if they need a batsman specifically to play 10 or 20 balls towards the end of the innings and make an impact with a cameo, then Dinesh Karthik might be more suitable for that. However, Pujara also said that the way the team management has backed Pant in recent times, the chances are higher that Pant will be the one who will be picked.
Pujara further stated that the advantage that the team management has with Pant in the XI is that he is a left-handed batsman, so he can be used to counter the type of bowling that might not be a favorable match-up for the right-handed batsmen. Pant, being a left-hander, adds a different dimension to India's batting line-up, which is another reason he might be preferred over Karthik.
Rishabh Pant in T20I :

Innings : 53
Runs : 883
Average : 23
Strike Rate : 126

Dinesh Karthik in T20I :

Innings : 39
Runs : 591
Average : 28
Strike Rate : 141

But but My idolo pant won us gabba, He should play ahead of Unfit Dinesh Karthik. pic.twitter.com/onSrP9oPHL

— Pantism (@PantHonestFan) August 27, 2022
Chesteshwar Pujara is currently the captain of Sussex in England's List A competition
Cheteshwar Pujara is currently captaining Sussex County Cricket Club in the Royal London One Day Cup in England and his performances over there have surprised many people. It's not the fact that Pujara has scored runs that have surprised people, but the strike rate at which he has scored runs has raised many eyebrows.
Pujara has scored 614 runs in 8 Royal London One Day Cup games so far, at an average of 102 and a strike rate of 116. He has also hit 11 sixes in 8 games, apart from 60 fours.