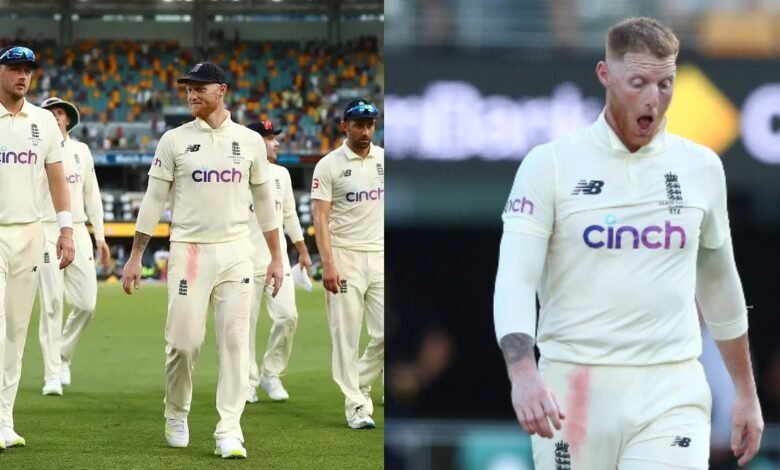 The 2021/22 Ashes series was totally dominated by the Australian cricket team. Fans expect high-quality contests between England and Australia in their Ashes series, but the Aussies bulldozed England in almost all matches of the recently-concluded ICC World Test Championship series between the two nations. Ben Stokes recently gave his opinion regarding the performances.
Stokes had taken a break from cricket after his first match in IPL 2021. The pace-bowling all-rounder suffered an injury while playing for the Rajasthan Royals against the Punjab Kings. So he returned home from the IPL early and then opted for a break from cricket for mental health purpose.
The all-rounder made his comeback to the England squad for the 2021/22 Ashes series against the Australian cricket team. Fans had high hopes from him because he was the best all-rounder present in the squad. Unfortunately, Stokes could not impress much.
Shedding some light on his numbers against Australia during the previous tour, Stokes scored 236 runs in 10 innings at an average of less than 25. He could not register a single century during the series. The all-rounder returned with two half-centuries with the willow.
In the bowling department, Stokes bagged only four wickets in five matches. He had the worst bowling average among all the England bowlers who took at least one wicket in the series. His average was 71.50.
I would have liked to have been in better physical shape: Ben Stokes
Commenting on the Ashes debacle ahead of the England team's ICC World Test Championship series against the West Indies cricket team, Stokes was quoted as saying by cricket.com.au:
"One of my reflections on the tour as a whole was that I personally felt I let the team down, with more than just performances. I would have liked to have been in better physical shape when I was in Australia."