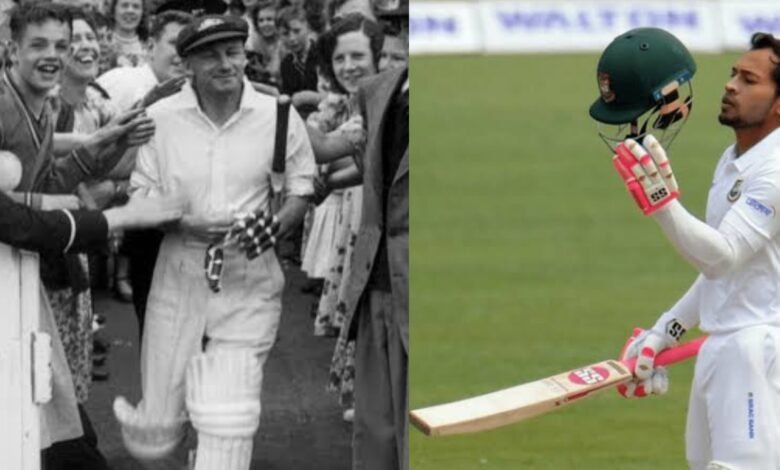 The Bangladesh wicketkeeper-batsman Mushfiqur Rahim has revealed that the cricket fans of Bangladesh are so passionate that they start comparing him to Sir Don Bradman, whenever he scores a hundred, but when he fails, he feels like he is in a situation where he wants to dig a hole for himself. That's the kind of roller coaster it is, playing for Bangladesh.
Mushfiqur recently scored a test match hundred against Sri Lanka in the first test of the ongoing test series at home and with that hundred, he also crossed the tally of 5000 runs in the longest format of the game, which, he thinks, is a big achievement for him. No Bangladesh batsman ever, in the history of the country, had scored 5000 runs in test cricket before Mushfiqur got there.
But, Mushfiqur thinks it will happen a lot in future. According to Mushfiqur, not just some of the senior players of the Bangladesh team, who are currently playing with him, will cross the 5000-run mark, but Bangladesh also has a lot of young batsmen coming through the ranks who have the potential of playing test match cricket with a high level of performance for a long time.
Test cricket means a lot to me: Mushfiqur Rahim
Mushfiqur Rahim, while talking to the official broadcaster after scoring his hundred against Sri Lanka, stressed the point that test cricket has always meant a lot to him because it's ultimately how many runs a batsman scores in test cricket and how many big knocks he plays in this format of the game, it determines his legacy as a cricketer.
Since Mushfiqur is Bangladesh's leading run-scorer of all time in test cricket, it's no wonder that people compare his batting efforts to that of Sir Donald Bradman, who is arguably considered the greatest batsman of all time in the history of the sport, although the Bangladesh fans might just be making that comparison metaphorically.