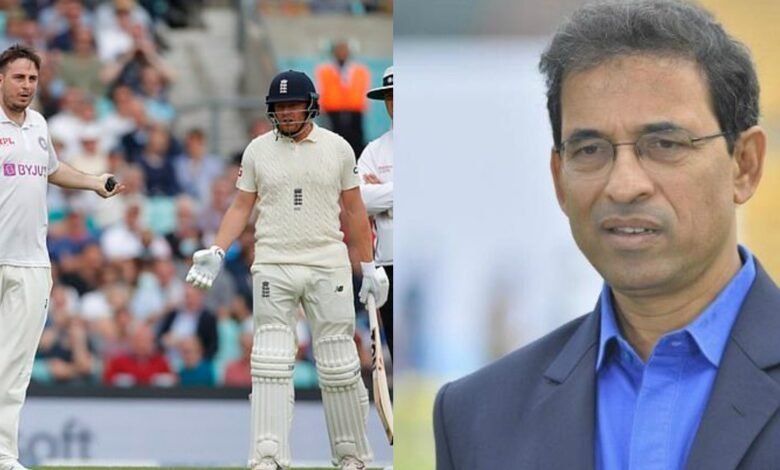 Day 2 of the ongoing 4th Test match between India and England at the Oval started off on a good note for the visitors. The hosts have pulled it back, and the match is nicely poised at the moment. As the game was being played out seriously, Jarvo made a reappearance into the pitch. As Jarvo sneaks yet again during the game, Harsha Bhogle brought out a security concern on Twitter.
4th Test set for a thrilling encounter
Thanks to the late heroics by Shardul Thakur, India put up 191 runs on the board in the first innings. While many felt that this match, too, would take the Leeds route, Jasprit Bumrah had other ideas. He picked the wickets of the openers in the same over, and then Umesh Yadav castled Root to bring India back to the game.
The start of Day 2 went India's way as Umesh Yadav collected two quick wickets. However, Jonny Bairstow and Ollie Pope have constructed a decent partnership and things are slowly looking ominous for Team India.
Jarvo sneaks yet again during the game
While Jarvo invaded the pitch at the Lord's, posing as an Indian fielder, he came on to the park as an Indian batsman at Leeds. The Yorkshire County Cricket club banned him from the Headingley stadium and imposed a fine on him.
However, Jarvo came back yet again, this time, as an Indian bowler. He even rammed into Jonny Bairstow before he was pulled out again. Harsha Bhogle was not impressed with the act and raised a red flag. Especially in the current pandemic situation, Harsha felt that it was a serious security lapse.
I think a few people need to be sacked at grounds in England. This is a very serious security lapse and it just continues. Not even a prank anymore. #Jarvo #Idiot.

— Harsha Bhogle (@bhogleharsha) September 3, 2021
Although a few users on Twitter took to the lighter side on the last two occasions, the reaction was different this time around. A few even called for Jarvo's ban across all cricket stadiums.