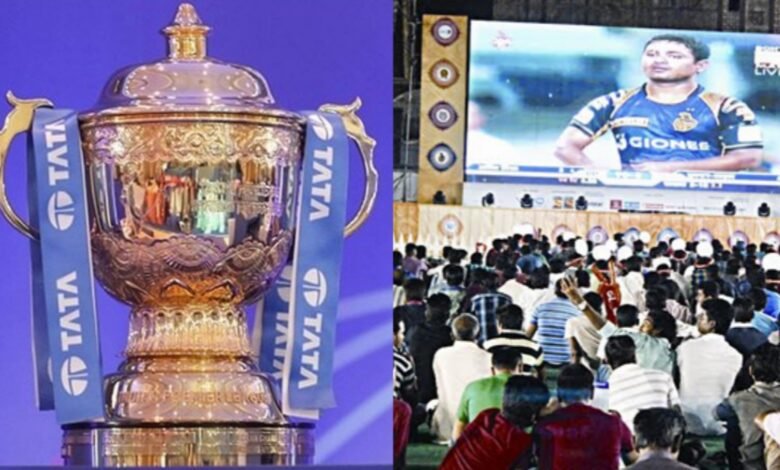 IPL is arguably the best T20 league on the planet. However, shockingly, the ongoing edition has not been received well in its first week. In this article, we take a look at what popular journalist K Shriniwas Rao had to say about the dip in IPL viewership ratings.
A dip in IPL viewership ratings
The Indian Premier League is a unique product on the cricket calendar. Not just in India, but in many other countries, as well, the tournament is extremely popular. Hence, with a new season starting, especially with the addition of two more teams, it was expected that there will be a lot of demand for IPL.
However, as per the latest Broadcast Audience Research Council (BARC) numbers, the first week of the ongoing edition of the IPL has seen a viewership drop of 33%. Considering the popularity of the league and the investment that has been made this season, the numbers are pretty disappointing. This is despite the games being fairly entertaining. It needs to be seen how IPL would perform as the season progresses.
Popular journalist reacts to the drop in ratings
K Shriniwas Rao is one journalist who has become popular for his Twitter threads looking at IPL from various perspectives. He has offered a lot of context for the fans to the commercial aspects of the tournament. The journalist has always reiterated that IPL is a top product and the demand for it is massive. Hence, with the new development, everyone was curious as to how he would react. Here is what he had to say:
To those asking abt IPL TV ratings showing dip, remember — IPL may be the biggest product on TV but it's not bigger than an angry mom asking son/daughter to switch off the TV & start revising.

This is examination time. State board, CBSE, ICSE.

Better not invite her wrath.😅😄

— KSR (@KShriniwasRao) April 8, 2022
Well, a few points by K Shriniwas Rao do hold relevance. Also, the last edition of IPL ended just a few months ago and the Women's World Cup was also happening parallelly. Hence, multiple factors could have led to IPL having an unconvincing viewership rating in the first week.