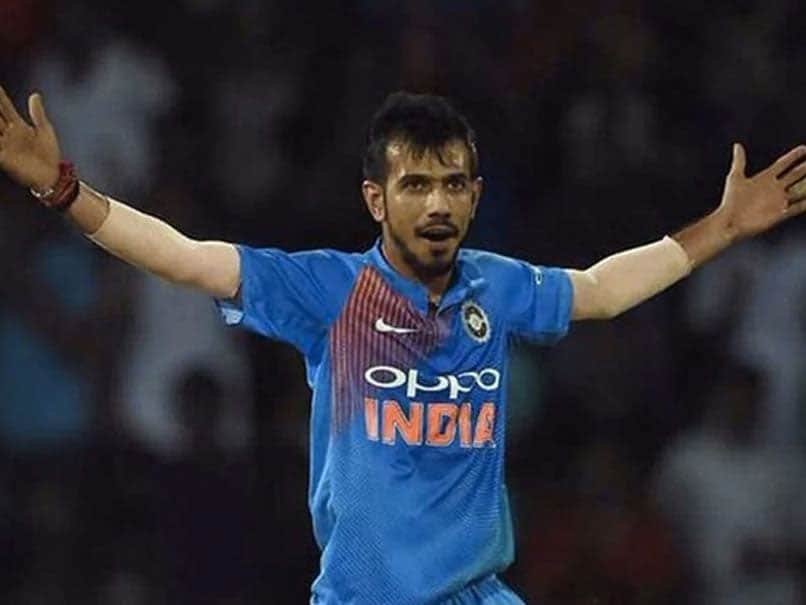 Cricket fans all over the world are missing their beloved sport since the start of the lockdown. Cricket boards had to cancel and postpone a lot of series to curb the spread of the pandemic. Along with cricket fans, cricketers like Yuzvendra Chahal are also missing the game.
Chahal is one of the most successful in limited-overs cricket in the last few years. The wrist-spinner has played a pivotal part in the success of the Indian team in both ODIs and T20Is.
Yuzvendra Chahal "can't wait"
The right-arm spinner seems to be itching to get back on the field. He tweeted a picture of himself with a ball in his hand and the caption "can't wait" with the tricolour. This suggests that the spinner can't wait to represent India on the cricket field again.
India had to cancel the ODI series against South Africa after rain did not allow the first match to take place. BCCI had to postpone the Indian Premier League indefinitely due to the lockdown enforced by the government. Recently, the board also canceled the tour to Sri Lana, keeping the safety of players in the mind.
Also Read: The Most Bizzare Run Outs in the History of Cricket
There are also doubts over India's tour to Australia, but Cricket Australia seems confident that the full tour can take place. The tour down under can be the Indian team's first assignment post lockdown. It will also be an opportunity for Chahal to make his mark outside Asia.
Chahal made use of the holiday
Cricketers have a very busy schedule, so they rarely get time for other activities in a packed calendar. While this lockdown has made fans restless, it has given the cricket stars an unprecedented holiday.
The wrist-spinner loves playing PUBG, as he admitted that the game has become a part of the day to day life. Chahal is a fun-loving person, as you can see him being active on various social media platforms like Twitter, Instagram, and Tik Tok.
While fans enjoy his videos and banter, they would be hoping he is back to his best when cricket resumes.