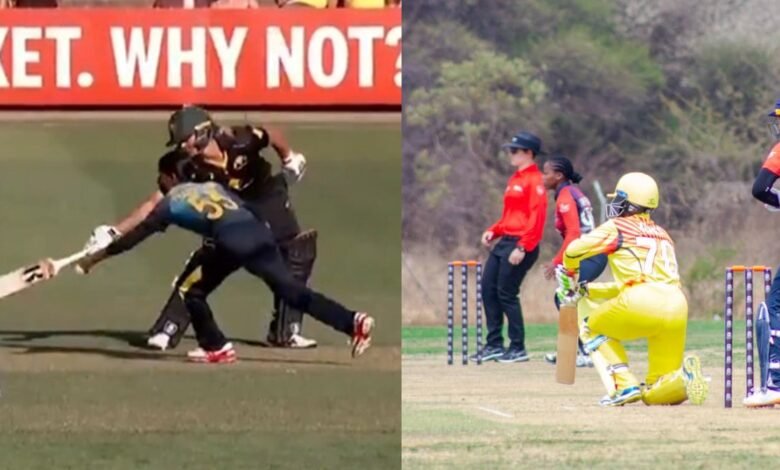 The ICC Women's World Twenty20 Qualifier of the African region is currently underway. Yesterday, on September 12, 2021, there was a match between Uganda Women and Cameroon Women in the competition. The match was a lop-sided one as Uganda Women defeated Cameroon Women by 155 runs. However, there was a 16-year-old player who stole the limelight in the match between Uganda Women and Cameroon Women.
Her name is Maeva Douma. She made her women's T20 international debut yesterday in the match, representing Cameroon Women against Uganda Women. The match happened at Botswana Cricket Association Oval 2. Uganda Women won the toss and elected to bat first. They took advantage of their inexperienced opponents and posted a big total on the board.
Uganda Women scored 190/6 after a half-century from Rita Musamali
Uganda Women started their innings well as P Alako and Kevin Awino had a partnership of 53 runs for the first wicket. They added 53 runs in just 4.2 overs. 16-year-old debutant Douma broke the partnership by rattling the stumps of Alako. Awino then had a partnership of 100 runs for the second wicket with half-centurion Rita Musamali.
Uganda Women were 153/1 at one stage and it seemed like they would breach the 200-run mark. However, the 16-year-old debutant Douma stunned the opponent team by dismissing not one, not two, not three but four batsmen by running them out on the non-striker's end before delivering the ball.
16-year-old debutant Douma's smartness went in vain
Douma dismissed Awino, Rita, captain I Nakisuuyi and Janet M by running out them on the non-striker's end as they left the crease before she delivered the ball. The video of the same has gone viral on the internet. You can watch clip right here:
— hypocaust (@_hypocaust) September 12, 2021
Unfortunately, the 16-year-old player's smartness did not help her team win the match. As mentioned ahead, Uganda Women posted a score of 190 runs on the board, with Rita scoring a fifty. In reply, the entire Cameroon Women team managed only 35 runs. M Sissako was the only batter to touch the double digits as she remained unbeaten on 17. With this win, Uganda Women are now at the top of the table in Group B.