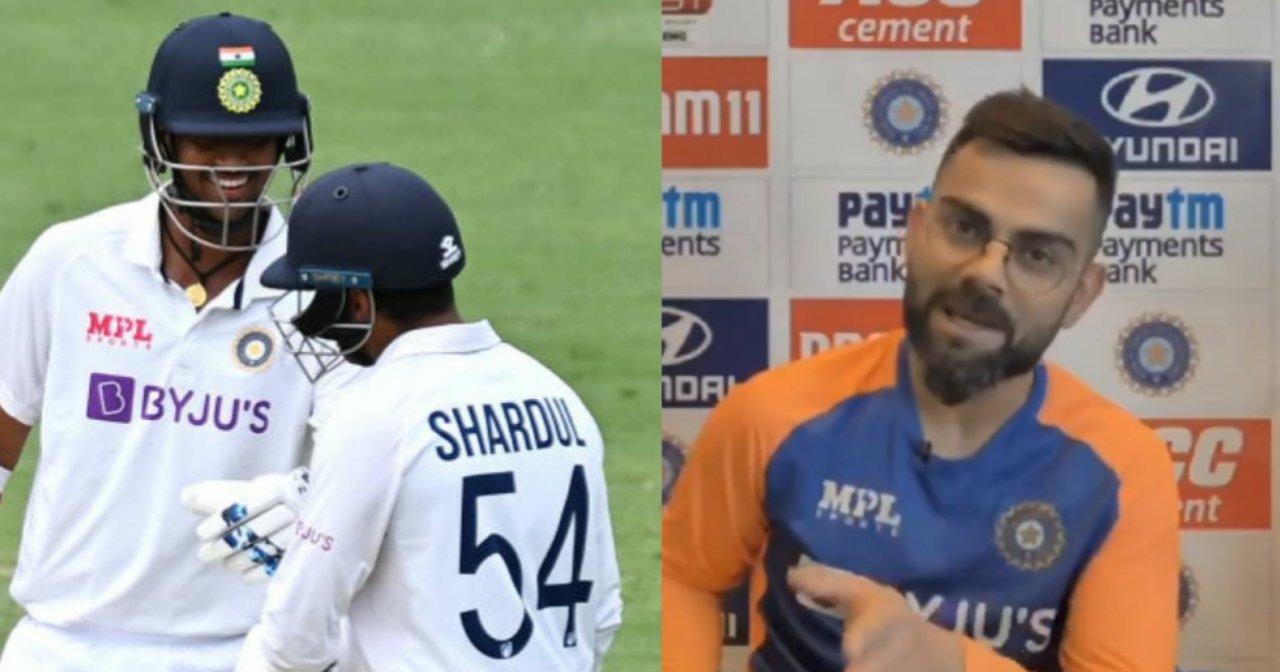 Virat Kohli and his dedication to the game of cricket, and commitment towards his national duty as the captain of the Indian team are things that cannot be doubted at all. And, he won the hearts of his fans when he revealed how he was following the happenings of the match in Australia, where the Indian team was playing a Test match when he was called in by the doctor for his wife, Anushka Sharma's delivery procedure, after which, the couple was blessed with a baby girl.
After playing for the Indian team in the One Day International, T20I series and the first Test match of their tour Virat Kohli, the captain of the Indian team in all three formats at the moment, had left to be with his wife, Anushka Sharma who was due for her delivery. His move drew both criticism and praise for the Indian captain, but many of his critics must have been silenced after he narrated his contribution to the team, even when he was away.
In the pre-match press conference, which was held before India playing a visiting England team, Virat Kohli was asked about how he felt after team India's humiliating loss after in the first Test match of the Australia tour, which was the last match before he had left the team to be with his wife.
'I was watching Shardul-Sundar partnership on phone when doctor called me in, ' told Virat Kohli
While answering this question, Virat told, "The two cannot be compared. To me, becoming a father has been and will remain the greatest moment of my life. That is something that has to be experienced to understand what I am saying. The connection with the team doesn't go away in any situation, especially when you have given everything for the team, especially for the Test team for the last six years on a daily basis. Being motivated to take Test cricket on top, take Indian cricket on top and the whole group has put in so much effort."
He also went on to further add that even when he was away physically from any cricketing action. Virat revealed, "In the last Test when Shardul and Sundar were going through a partnership, I was watching it on my phone just before when we had to go in when the doctor called." He had previously said that he was invariably connected and he was watching all the games, while he was, on the other hand, making his debut as a father.
For him, things on both the ends ended in the best possible ways, as he was blessed with a girl child and the team that he has dedicated a lot of his time to, and is set to lead, scripted history in one of their toughest struggles of the recent times.