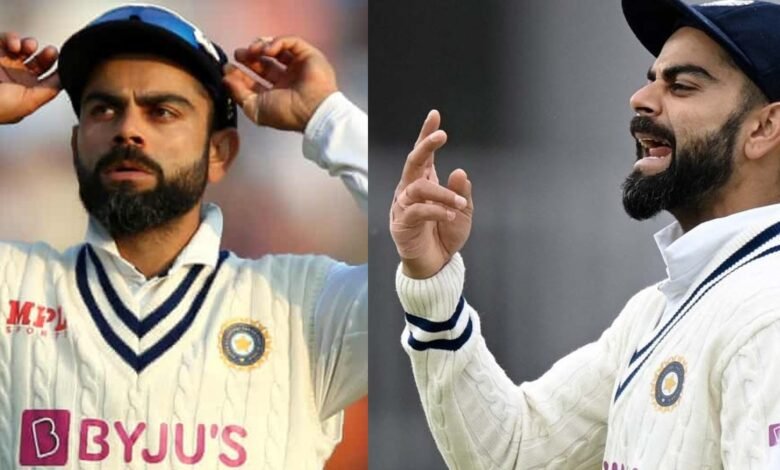 Indian cricket team captain Virat Kohli became the first celebrity in the continent of Asia to have more than 150 million Instagram followers. Instagram has become one of the most popular social media platforms of late. Many youngsters spend hours using Instagram. They follow celebrities, fashion icons and athletes on the platform.
Virat Kohli is the best batsman in cricket right now. He has also become the number one cricketer across the world when it comes to the most Instagram followers. No other cricketer even has 50 million followers on the photo-sharing site. In fact, not even the Indian cricket team or the eight teams participating in the world's grandest T20 league, the Indian Premier League, have followers like Kohli.
Who is the most-followed sportsperson on Instagram?
While Virat Kohli is the most-followed cricketer on Instagram right now, he is not at the top on the list of most-followed sportspersons across the world. He is the most-followed Asian sportsperson. But football star from Portugal, Cristiano Ronaldo is currently at the top in sports, with 336 million followers.
Former WWE Champion and now Hollywood star The Rock has 266 million followers. The Rock is rumored to return to the WWE soon. Meanwhile, Argentina's Lionel Messi also has more followers than Kohli. Messi currently has more than 260 million Instagram followers. Kohli is reaching closer to Brazil's Neymar, who has 159 million followers.
Twitterati congratulated Virat Kohli after he reached 150 million followers milestone
Having 1.5 crore followers on a social media platform is not a small achievement. It shows that Kohli is extremely popular across the world. His fans celebrated this big achievement on another social media platform, Twitter.
In this article now, we will have a look at the top Twitter reactions by Virat Kohli fans after their King reached the 150 million followers milestone on the photo-sharing site, Instagram.
Virat Kohli Becomes The

First Indian
First Asian
First Cricketer
First Non-Football Athelete

To Reach Iconic '150 Million Followers' on Instagram 🔥🙏

The Man of Masses & Synonym of Craze 😎@imVkohli Anna 👑 pic.twitter.com/N2ao9F98E4

— Virat Kohli Trends™ (@TrendVirat) September 3, 2021
Virat Kohli completed 150 Million followers on Instagram.#ViratKohli #Cricket #CricTracker #Instagram pic.twitter.com/B2dZA82yb2

— CricTracker (@Cricketracker) September 3, 2021
Congratulations 👏 Kinguu 150 Millions Followers on instagram 🤗❤️ @imVkohli

#ViratKohli pic.twitter.com/OBUWwincBB

— RCB Army Telugu™ (@RCBTeluguArmy) September 3, 2021
Virat Kohli's Instagram Followers:-

•Started – 23rd June 2015.
•1 Million – 27th Dec 2015.
•50 Millions – 18th Feb 2020.
•100 Millions – 3rd Mar 2021.
•150 Millions – 3rd Sep 2021.

•Last 100 Millions followers – In 562 Days.
•Last 50 Millions followers – In 187 Days.

— CricketMAN2 (@man4_cricket) September 3, 2021
#ViratKohli ❤️🔥

Virat Kohli becomes the first-ever Indian to cross 150 Million followers on Instagram.

He is also only the 16th individual & 1st cricketer in the world to achieve this milestone. King Kohli ❤️👑 pic.twitter.com/hzlK8ADqQp

— The Indian Netizens 🇮🇳 (@Indian_Netizens) September 3, 2021
Virat kohli completed one 50 yesterday & today another 150.@imVkohli pic.twitter.com/f8rW2Czhs5

— Ok Prends Bye (@_fl1ck12) September 3, 2021
Instagram – 150 Million*
Facebook – 48 Million*
Twitter – 43.4 Million*

Cumulatively, 241 Million followers overall on all Social Media platforms.
King @imVkohli 🐐 pic.twitter.com/EeQbwnmK3Q

— Neal Caffrey 🔔 (@AI_freak) September 3, 2021