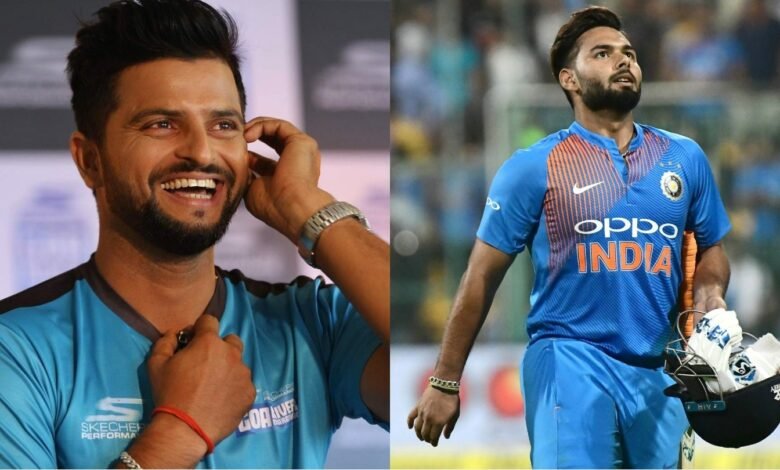 Suresh Raina shook the whole world last year. The sudden announcement of his retirement saddened the entire Cricketing fraternity. However, sadly there has been one more fact added by him. He recently stated that he would also retire from IPL if MS Dhoni doesn't play next year.
The Bonding between these two players is out of the world. Suresh Raina was one of the critical members of the Indian squad during his early days. His small but worthy contributions during the World Cup 2011 gave the upper hand to India.
Now post his retirement, Raina has released his book named 'Believe.' This book describes his cricketing career and many more. Recently in an interview with News24 Sports, he was asked to name
the youngsters who impress him the most.
Suresh Raina didn't pick his friend Rishabh Pant
He gave surprising names as he excluded some of the critical stars in this list. Rishabh Pant was the one such name that was not present in the list. However, Raina gave a brilliant explanation for it. He added that Pant has now entered into the senior category of players. He is already a gun player and a match-winner for India.
The Southpaw stated that,  "I think Devdutt Padikkal from Karnataka. After him, Ruturaj Gaikwad from Maharashtra. He is a gun player. Axar Patel has worked really hard, and he performed brilliantly well in the absence of Ravindra Jadeja. Even Mohammed Siraj is bowling so well."
Raina went on to give the credits to Rahul Dravid for preparing such exceptional future stars. The India tour of Sri Lanka will be a crucial series to watch with Dravid as head coach.
Nicknamed as Sonu, Suresh Raina also gave his best wishes and good luck to Shikhar Dhawan, leading the Indian side against Sri Lanka. It would be exciting to see how the series goes with so many new faces in the squad.