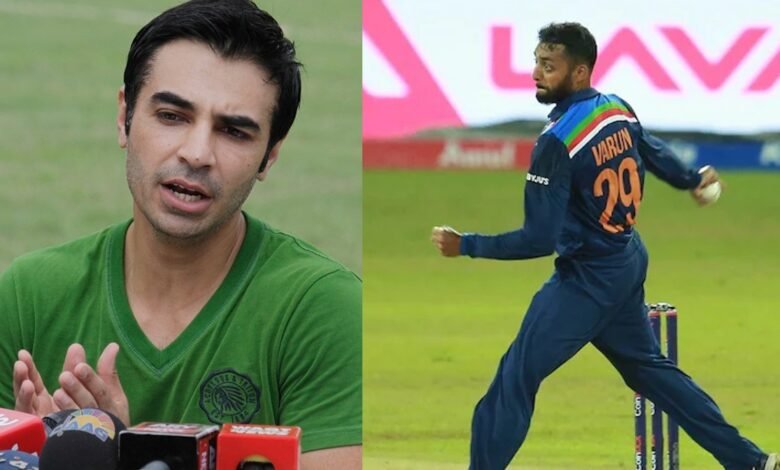 The former Pakistan opening batsman Salman Butt reckons that Varun Chakravarthy won't be able to be as effective against Pakistan as he is in the IPL because in IPL, he bowls to a lot of overseas players who can't read him out of the hand.
But, Pakistani players have seen such kind of bowling in local tournaments and even in street cricket. They have grown up playing this kind of bowling. So, it's not something which will come as a surprise to them. According to Butt, even Varun Chakravarthy would h ave realized that Pakistani cricketers were reading him out of the hand quite easily.
"Ajantha Mendis struggled a lot against us and in the end he was not selected against us. The type of bowling Varun uses as a variety is common here in street cricket. It's not that he is not good, it's just that we are used to it," Salman Butt said on his Youtube channel.
Salman Butt is of the opinion if India has to trouble a team like Pakistan, then they will need bowlers who have got a bit of pace and proper spinners who spin the ball in a conventional manner.
Salman's rem ark about Varun might not be spot on because Varun was the only Indian bowler who was able to trouble the Pakistani batsmen in the first couple of overs he bowled. However, as the dew settled in, ball got wet and started skidding on nicely, Pakistani batsmen got a few boundaries off Varun.
Varun Chakravarthy has come into T20 World Cup on the back of a stellar IPL
It's unlikely that India will think about dropping Varun Chakravarthy after just one game, particularly after the way he bowled right through the IPL in similar UAE conditions.
One thing is for sure though that Indian spinners will have to find a way to be effective in dewy conditions because bowling in the second innings in the night games is definitely a bit more difficult than bowling in the first innings.