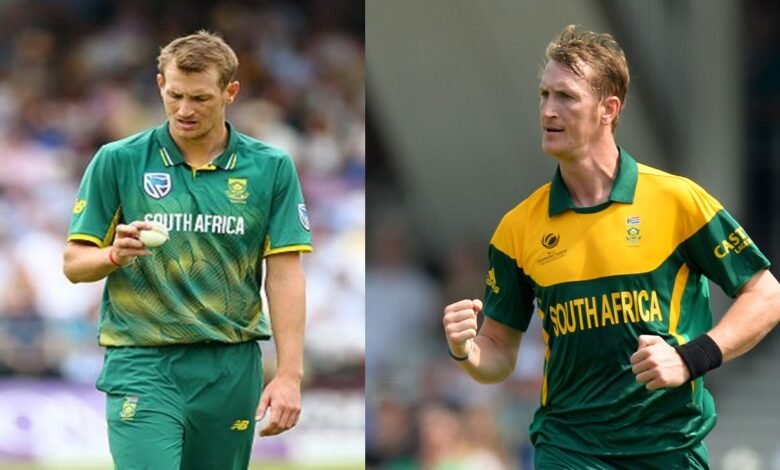 Chris Morris has made it clear that it is most likely he will not represent South Africa in international cricket ever again and he has had that conversation with people who are in charge of running the affairs at Cricket South Africa (CSA).
According to Morris, he is not someone who believes in making big announcements or anything like that, so he might never release an official statement saying he has retired from internationals, but the fact of the matter is that he doesn't see himself playing for South Africa again in the future.
"My playing days for South Africa are done. I am not one for announcing things and officially retiring and all of that. They know where I stand, I know where I stand, but my days are done for CSA, I think they know that," Morris said while speaking exclusively to Sportskeeda
.
Chris Morris hasn't been in touch with Cricket South Africa for a year
Morris revealed the last time that he spoke to any authority of Cricket South Africa was a year back and since then, he hasn't been in touch at all. In the meantime, Morris has just been plying his trade in franchise cricket, particularly in the IPL.
Chris Morris was the costliest player ever in the history of the IPL auctions when he was bought by Rajasthan Royals for more than 16 crore in the previous auction. Morris had gone at a significantly high price in the auction prior to that as well. So, his career in franchise cricket is going well. But by his own admission, his international career is over.
Morris, however, declined to comment on the recent happenings in South African cricket with Faf du Plessis being overlooked for World Cup selections, Quinton de Kock removed from captaincy, Imran Tahir not picked despite being available and other issues.
Morris said he has been hearing a lot of stories coming out of South African cricket recently and because of the fact that he has been in and around that set up in the past, he knows what stories he can believe and what stories he shouldn't believe.