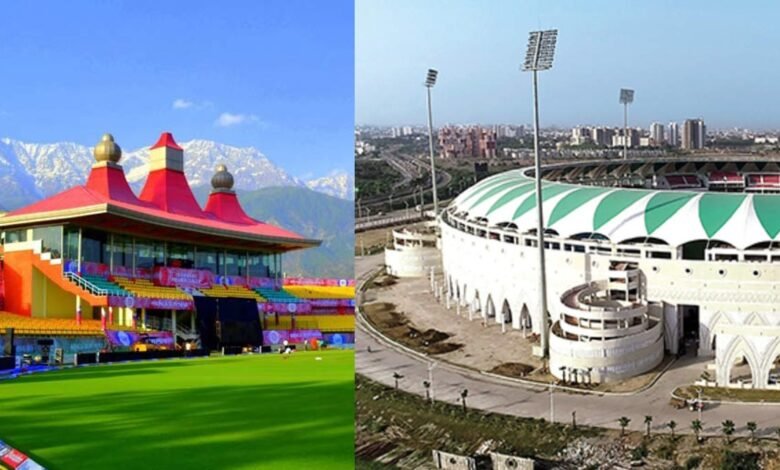 With the dates approaching fast for the bidding of the ownership rights of two new IPL franchises, there have been a lot of reports doing rounds about the possible home bases of the new franchises.
Ahmedabad and Lucknow were two of the prominent names which have been in the picture for a long time, but now it has been reported that Guwahati, Indore, Cuttack and Dharamshala are also some of the venues which might be chosen as the home bases of the new IPL franchises.
People want a representation of North East among new IPL franchises
There has been a growing demand for Guwahati to be picked as the home base of one of the IPL teams so that the people of North East
have a sense of representation in the IPL. So far, there are IPL franchises from almost all parts of the country, except the North East and the reason behind that is that North East never really has had a stronghold in Indian cricket traditionally.
The test match centres were picked as the home bases of the 8 IPL franchises ahead of the start of the first season. However, with the league expanding now and the fanbase having reached to all corners of the country, there is a need for representation from the North East as well.
Dharamshala is another venue which is extremely interesting. It's a location which has a beautiful stadium with the surrounding of mountains, and it has already hosted IPL games in the past, not for a home based team, but for the other IPL teams. It will definitely be a great venue to host 7 IPL matches per season if it is indeed chosen as the home base of one of the franchises.
All the speculations will be clear in a month as BCCI will soon conduct the bidding process for the ownership rights of the new franchises, as the T20 World Cup concludes. Subsequently, the players' retention policy for the existing 8 IPL franchises will also be announced.