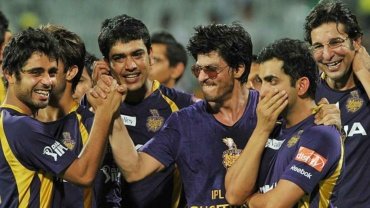 The world is currently suffering from the deadly coronavirus. In this adversity, various cricketers have come forward and played their part. There has been a new name added to this list of good causes. Former Kolkata Knight Riders star Laxmi Ratan Shukla has donated a sizeable amount to the West Bengal CM Relief fund.
On 6th May 2021, he announced the same on his Twitter handle on the auspicious occasion of his birthday. He tweeted, "Today, 6th May 2021, on my birthday, I am humbly donating my entire IPL 2021 commentary fees to the West Bengal Chief Minister Relief Fund. A small contribution to fight this disastrous 2nd wave Corona situation, from my end for my people". However, he has not disclosed the amount yet.
Ratan Shukla was among the panel of commentators featured in Star Sports' coverage of IPL 2021 in the Bengali language. The cricketer has involved himself in the media field post-retirement from cricket.
Laxmi Ratan Shukla won IPL 2012 with KKR
He has played for three franchises in IPL history. The first franchise for which he played was the Kolkata Knight Riders. The cricketer played for this side from 2008 to 2013. Later on, he played for the Delhi Daredevils side in IPL 2014. And the last franchise for which he played was Sunrisers Hyderabad in the year 2015.
During his IPL career, he smashed a total of 405 runs and managed to grab 15 wickets. His highest batting score was 48 runs which he smashed in the year 2009. And his best bowling figures were three wickets for six runs which he achieved in the year 2008. From 2016 to 2020, he also held the position of Minister of State Sports and Youth Services of West Bengal.
With IPL 2021 being postponed mid-way, it would be exciting to see whether the season resumes or not, as England has offered the plan to host the remaining matches during the September window.