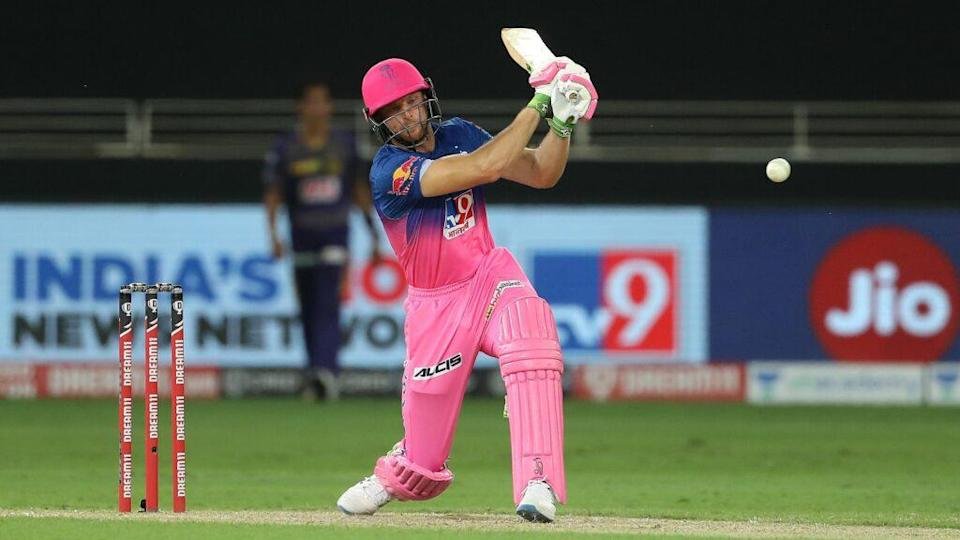 As Rajasthan Royals will be walking into their season opener against the newly rechristened Punjab Kings, it will be a battle of two wicket-keeping captains backed by one reckoning wicket-keeper, Jos Buttler, the man who tormented India in the recently concluded bilateral series.
Buttler opened up to ESPNCrincifo before the onset of their 2021 campaign and answered countless questions that were posed to him. Butler couldn't really live up to the expectations that were saddled onto him as Rajasthan finished at the rock-bottom of the league.
A lot will be depending on the hard-hitting English batsman if Rajasthan will have to scratch the surface again as they did in the opening season of IPL. When asked what was the team that the wicket-keeping batsman looked forward to playing in the ongoing IPL, he answered Chennai Super Kings. Both the teams will be going toe-to-toe with each other on the 19th
of April.
This is what Buttler had to say:
In another question, he was asked that what record he would like to break in the ongoing IPL and his answer was one of the most ambitious ones that one would like it to be. He retorted that he would like to smack the highest number of sixes in an innings.
The man who holds the current record of the highest number of sixes in an innings in IPL is Chris Gayle who clubbed 17 sixes against Pune Warriors in the 2013 edition of the tournament. In fact, that is also the highest score that has been chronicled in a single IPL innings as the Universe Boss blasted 175 runs from 63 deliveries.
He was asked which player he would like to face in the forthcoming IPL and his answer was his national team-mate and yet opponent in IPL, Moeen Ali
. In fact, Moeen Ali recently caught the storm when Taslima Nasreen made an extremely gross remark about the player.
He also said that the worst part about being in a bubble is the onset of claustrophobia which can leave a player's spirits absolutely dampened. Royals will be playing under the leadership of Sanju Samson as Steven Smith was released. They will also be looking forward to the likes of Chris Morris, Fabian Allen, and Moises Henriques to combine their efforts in order for the Royals to have a successful season.