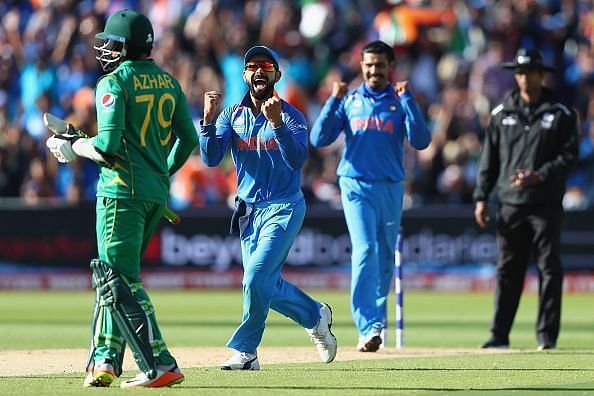 India and Pakistan will meet in the group stage of ICC T20 World Cup 2021. Both arch-rivals have received a place in group 2 of the event. Along with India and Pakistan, New Zealand and Afghanistan are also present in the same group. Meanwhile, group 1 comprises defending champions West Indies, Australia, South Africa and England.
There will be four more teams joining the eight above mentioned teams in the Super 12 stage of the ICC T20 World Cup. ICC has organized a qualifying stage for the Super 12 round, where eight teams will battle in two groups, with the top two teams from each group making it to the Super 12 stage.
The Group A of the qualifying stage features former T20 World Cup winners Sri Lanka, Ireland, the Netherlands and Namibia. On the other hand, Group B of this qualifying round features Bangladesh, Scotland, Oman and Papua New Guinea.
Will fans witness a mini version of Asia Cup in ICC T20 World Cup 2021?
The announcement of the draw for the ICC T20 World Cup 2021 has excited cricket fans all around the world. Now, some fans have spotted that there is a chance of witnessing a mini Asia Cup in the global event. The reason behind it is India, Pakistan and Afghanistan are in the same group. Two other teams will join them. If Sri Lanka, Bangladesh or Oman take two of those three spots, it will be like a mini Asia Cup.
The Blackcaps will find it very challenging to progress to the semifinals because all Asian teams are familiar with the conditions in the UAE. The ICC T20 World Cup will begin on October 17, with the qualifying stage matches.
For the first time in the event's history, the United Arab Emirates and Oman will co-host the matches. The qualifying stage matches will happen in Oman.