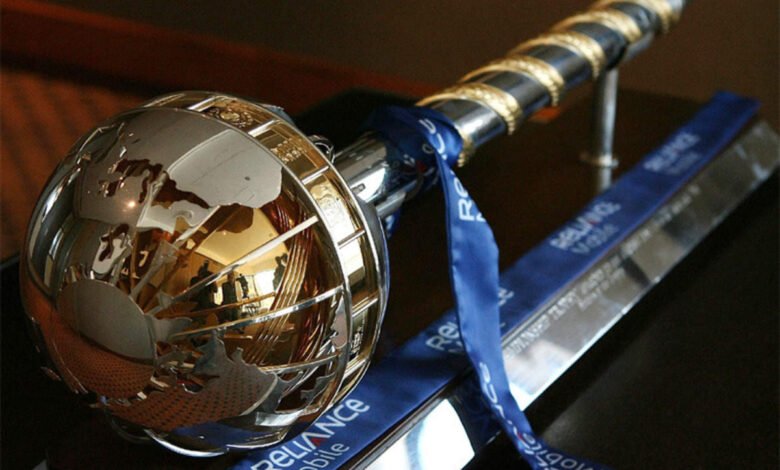 After what was termed to be a very complicated calculus in the opening edition of the World Test Championship, ICC decided to open its doors to the common people to understand the points system for the second edition of the tournament.
The second edition of the World Test Championship begins in the next month when India collides with England for a five-match Test series.
The tournament will comprise nine nations clashing against each other and will be playing three home and three away series to decide the fate of the enduring championship.
To make things absolutely crystal clear and simple, every single Test victory will be awarded 12 points, unlike last year's point system that ennobled each team with points on the premise of a series victory.
There was a lot of hue and cry that was raised last year when every single series, irrespective of the fact that it contained two or five Tests, used to be of the same number of points.
This change will imply that India, England and Australia will have an irresistible 60 points up for grabs when India collides with England for Five Tests while England and Australia lock horns in the prestigious Ashes.
However, this also leads to the fact that the teams who haven't got a higher number of Test matches to play can be complaining of the series to be unfair. That is exactly why the rankings will be happening upon the percentage of points to be won.
Breaking it down in layman's terms, if England and India level the 5-match Test series 2-2, then the points that will be shared by both the outfits are 24 out of 60. This signals that both teams will have a point percentage of 46.67.
Similarly, if another team manages to win a two-match Test series by a 1-0 margin, they will have 12 points in their kitty but will have a win percentage of 50. Hence, they will be ranked ahead of India and England.
There will be a one-off Test match that Australia will be playing with Afghanistan but it has been excluded from the Test championship.
New Zealand was crowned as the champions of the inaugural edition of the tournament after drubbing India by eight wickets.
This is what Allardice had to say about World Test Championship 2021-23's point system
ICC acting chief executive, Geoff Allardice has quoted that changes have been made to the points system in order to modify the severe disruptions that were sparked by the pandemic.
He was heard quoting, "We received feedback that the previous points system needed to be simplified. The Cricket Committee took this into consideration when proposing a new, standardized points system for each match."
Allardice continued by saying, "It maintained the principle of ensuring that all matches in a WTC series count towards a team's standing while accommodating series varying in length between two Tests and five Tests."
He simplified by stating, "During the pandemic, we had to change to ranking teams on the points table using the percentage of available points won by each team, since all series could not be completed."
He finally concluded by saying, "This helped us determine the finalists and we were able to complete the championship within the scheduled time frame. This method also allowed us to compare the relative performance of teams at any time, regardless of how many matches they had played."
The second edition of the Test series will begin with India clashing with mighty England in the latter's den which will kick-off at Trent Bridge on August 4th. Teams will also be penalized one championship point for each over they are short of the stipulated over-rate.