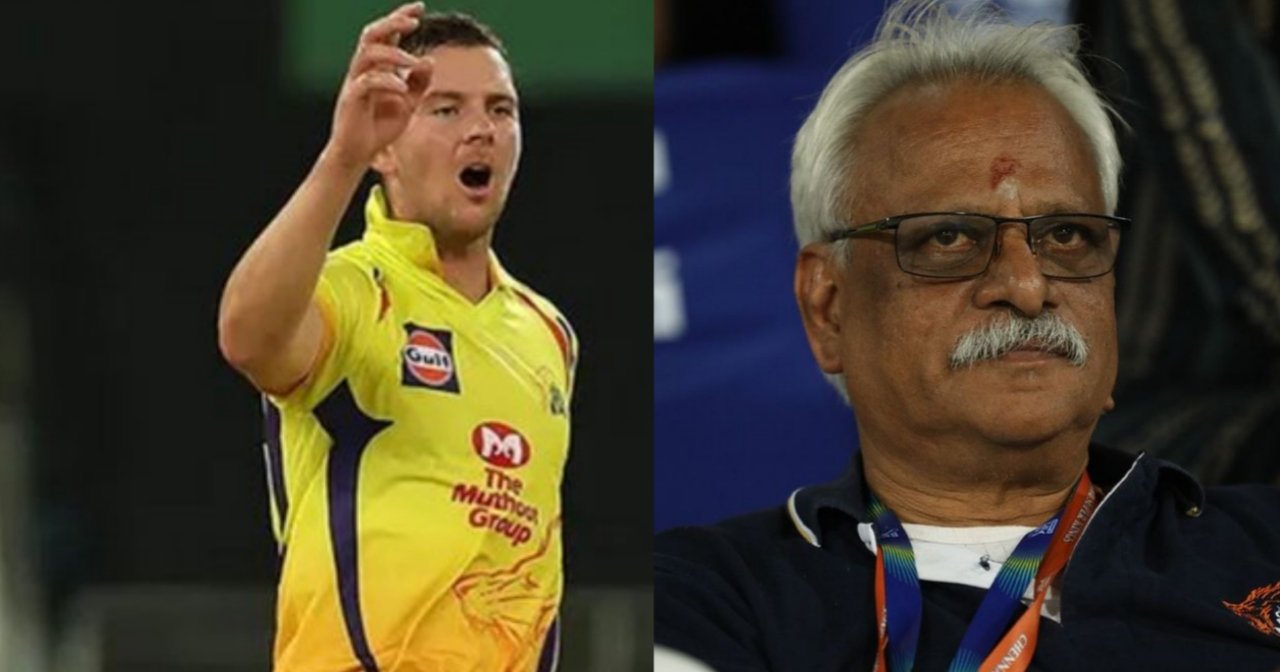 Ahead of IPL 2021, Chennai Super Kings have had to face a major blow with Australian pacer Josh Hazlewood announcing his decision to pull out of the competition. With just around a week to go for the tournament, this move could hamper the plans of the franchise.
Josh Hazlewood pulls out of IPL 2021
Speaking to cricket.com.au, the right-arm pacer said: "It's been a long 10 months in bubbles and quarantine at different times, so I decided to have a rest from cricket and spend some time at home and in Australia in the next two months."
Josh Hazlewood also mentioned that the upcoming few months are packed concerning international commitments. He spoke about having to keep fit for important tournaments such as the T20 World Cup and the Ashes. With this, the pacer became the third Aussie after Josh Philippe and Mitchell Marsh to pull out of IPL 2021. Finn Allen and Jason Roy have come into RCB and SRH squads as their replacements, respectively.
Rumours started floating regarding the replacement
Earlier today, a tweet from a verified Twitter handle came out that Alex Hales would be joining CSK as Josh Hazlewood's replacement. This got the fans excited, and they even started welcoming him on social media. However, it later turned out that the Twitter handle played a prank on its followers on April 1st.
Since then, there have been various rumours circulating about the next incoming player in the CSK camp. A few of the fans also started arguing that with the mandatory quarantine in place, the management must not waste time in announcing a replacement, which they could not do in IPL 2020.
CSK CEO clarifies on the matter
Meanwhile, CSK CEO Kasi Vishwanathan has informed WION that there has no decision has been made yet, regarding Josh Hazlewood's replacement. He said: "We haven't decided anything on Josh Hazlewood's replacement. We are yet to discuss it."
With this statement, things have calmed down regarding the expectation of the fans. A further development, is, however, likely to arrive in the coming days.