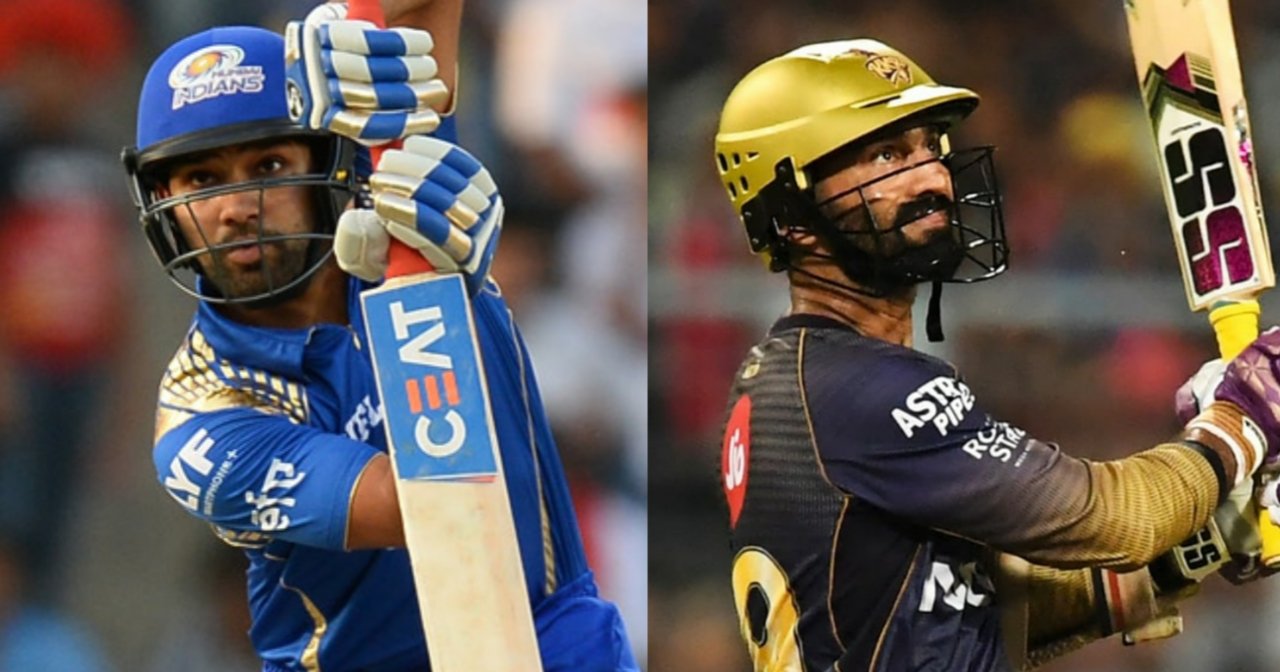 Indian Premier League has made a special place in the hearts of people ever since it announced its arrival in 2008. It has become the biggest source of entertainment for cricket lovers. Players can go from scoring tons to single digit scores.
Each team boasts of world-class players in their set-up. We have been witnessed to some sensational knocks from the batsmen, over the years. Many batsmen have benefited a lot out of the cash-rich league.
However, these very players have endured lean spells as well. In a bid to score aggressively, players have also got out on single digits many a time. Poor form and lack of self-confidence meant the batsmen succumbed to single digits consecutively for many games.
In this article, we look at 6 players with the most consecutive single-digits scores in IPL:
1. Rohit Sharma : 17 times
Rohit Sharma has been one of the most prolific run-scorers in IPL. He has led Mumbai Indians to three IPL titles. The MI skipper has over 4000 runs in IPL but has also suffered lean patches in his IPL career. Rohit Sharma has gotten out in single digits for 17 consecutive games.
2. Robin Uthappa: 16 times
Turning up for KKR, Robin Uthappa set the IPL on fire in the 2013 and 2014 editions. He scored 660 runs in the 2014 IPL, playing an instrumental role in helping KKR win their second IPL title. However, bad seasons have also arrived in Uthappa's IPL career.
The Indian batsman endured a lean patch in his last two IPL seasons. He scored 282 runs and 196 runs in IPL 2019 and IPL 2020 respectively. Besides, Robin Uthappa has gotten out in single digits on 16 consecutive times.
3. Dwayne Bravo: 17 times
After spending first three seasons with Mumbai Indians, Dwayne Bravo was bought by Chennai Super Kings in 2012. He has been an integral part of the franchise ever since. He has found more success as a bowler than as a batsman with the franchise.
Bravo has had a tough time with the bat in the last couple of editions in IPL. He has the most number of consecutive single-digit scores to his name in IPL. On 17 consecutive games, Dwayne Bravo has gotten out in single digits in IPL.
4. Harbhajan Singh: 15 times
Harbhajan Singh is hailed as one of the most successful spinners in the history of IPL. He has 150 wickets to his name in 160 matches at an average of 26.44. Playing for Mumbai Indians, Harbhajan has also batted many a time in IPL. He sits at fourth position with the most number of consecutive single-digit scores in IPL. He has gotten out on 15 consecutive times in single digits in IPL.
5. Dinesh Karthik: 15 times
Dinesh Karthik endured a miserable run in IPL 2020. In 14 matches, Dinesh Karthik scored only 168 runs at an average of 14.08. The previous edition too wasn't great either in which he could muster 253 runs in 14 games, including two half-centuries. As far as single digits scores are concerned, Karthik couldn't go past single-digit mark on 15 consecutive times.
6. Mandeep Singh: 14 times
Mandeep Singh has been part of IPL since 2010 edition of IPL. He wreaked havoc in 2012 edition of IPL, Playing for Kings XI Punjab, Mandeep Singh amassed 432 runs in 16 games and finished the tournament as the leading run-getter for the franchise. However, it was the only season where he went past the 400-run mark in his IPL career. On 14 consecutive times, Mandeep Singh has lost his wicket in single digits.