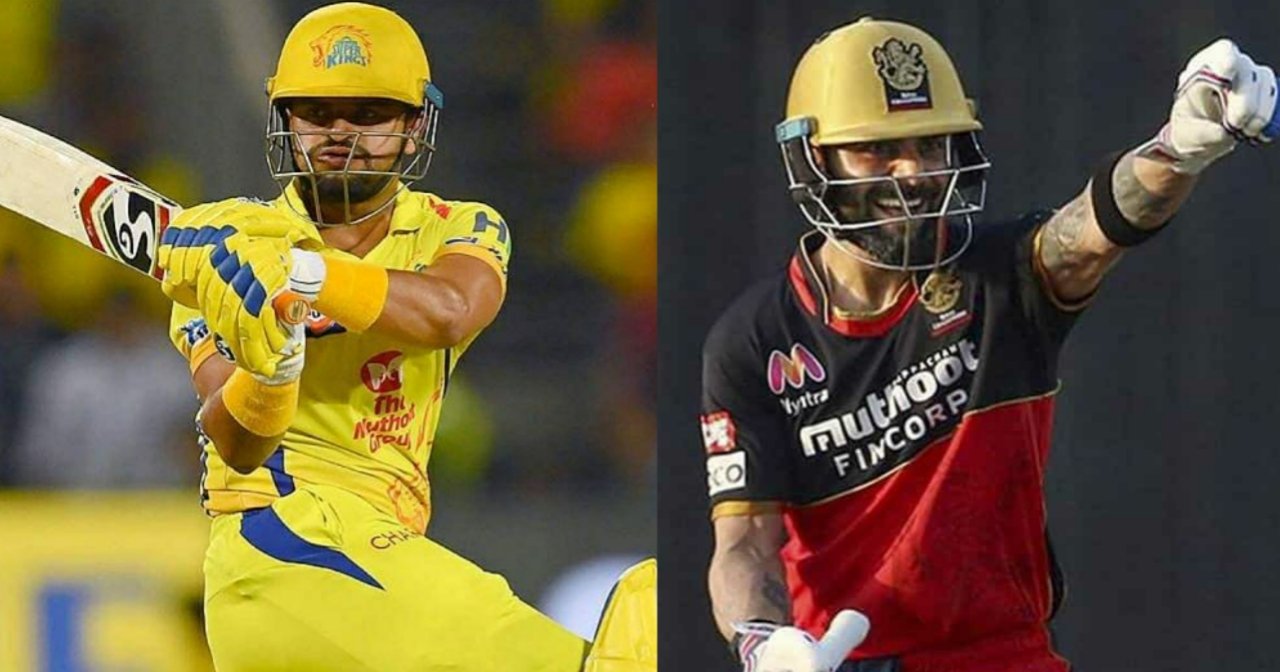 Indian Premier League is undoubtedly the most competitive franchise T20 league in the world. Every team desires to have the best players in the side. In a bid to strengthen their unit, the franchises splurge a lot of money at the auctions.
IPL has witnessed some breath-taking knocks by world-class batsmen, over the years. Every year one witnesses new talents coming into the fray and leave people spellbound with their batting prowess. However, in a format like T20 where you need to play aggressively, consistency often betray the players.
Though, there have been some who have performed consistently year after year and stayed relevant for their respective franchises.
In this article, we look at 5 players with most 400-plus runs in IPL:
1. Suresh Raina: 9 times
Suresh Raina is hailed as one of the most prolific run-scorers in IPL. The southpaw has played an instrumental role for CSK, over the years. In his IPL career, he has scored 400-plus total for as many as 9 times.
He reached the feat in 2008, 2009, 2010, 2011, 2012, 2013, 2014, 2017 and 2018.
In his IPL career so far, Raina has participated in 12 seasons, amassing 5368 runs in 193 matches.
2. Rohit Sharma: 7 times
It won't be an exaggeration to say that Rohit Sharma is one of the most successful players in IPL history. He has made a significant contribution with bat and captaincy in the league.
During the initial years of his career, Rohit Sharma has made himself prominent by consistently scoring runs in IPL. He has scored 400-plus runs in IPL on 7 times.
He scored runs heavily in 2008, 2010, 2012, 2013, 2015, 2016 and 2019. Rohit Sharma is currently the fourth-highest run-getter in IPL, having scored 5162 runs in 198 appearances.
3. David Warner: 7 times
David Warner has been the best overseas batsman in IPL so far. The southpaw wreaked havoc in 2016 IPL while leading SRH to its first IPL title. He has managed to cross 400 plus runs in 2013, 2014, 2015, 2016, 2017 and 2019 and 2020.
Having played lesser games as compared to other stalwarts in the league, Warner finds himself at the third spot in the run-charts, with 5235 runs to his name in 140 matches.
4. Shikhar Dhawan: 7 times
In 159 appearances, Dhawan has scored 4579 runs in IPL. The figures tell you the impact he has had in IPL over the years.
Dhawan has crossed 400-plus totals in 2011, 2012, 2016, 2017, 2018, 2019 and 2020.
Shikhar Dhawan is producing outstanding performances for Delhi Capitals in the ongoing IPL 2020. Overall, he is the fifth-highest run-getter in the tournament with 5104 runs to his name in 173 matches.
5. Virat Kohli: 7 times
The run-machine is third in the list, having scored 400-plus runs in 7 editions. He enjoyed his best season in 2016 IPL, where he scored more than 900 runs in IPL. Besides, he went past the 400-run mark in 2011, 2013, 2015, 2016, 2018, 2019 and 2020
Virat Kohli also leads the chart when it comes to the most number of runs in IPL. In 191 appearances, Virat Kohli has scored 5872 runs at an average of 38.37.