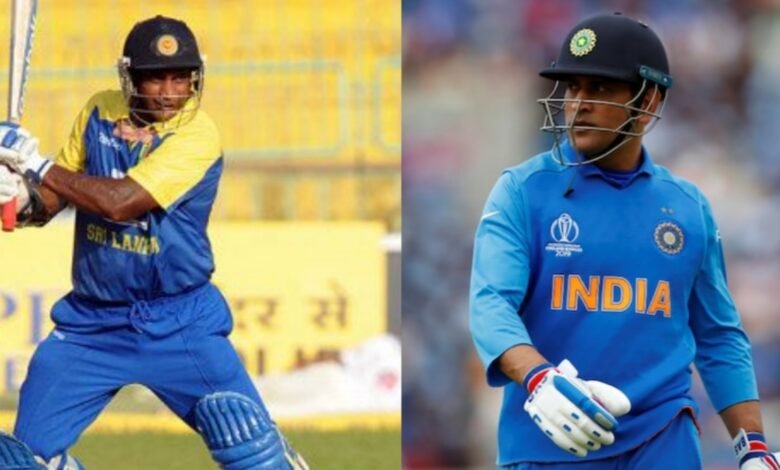 Let alone in a sportsperson's life, an exact number bestows a sense of fulfilment to people from every walks of life. For an athlete, completing your career with a specific statistic ending on a round figure can be important as this number will be etched in the history books. So far, we have seen a few cricketers who have ended their ODI career with an exact number.
There are situations wherein a particular cricketer intends to achieve a certain goal and then hang up his boots. Hence, he ends his career with an exact number. Of course, there are examples where the exact number arrives without a conscious effort being put to appear at that figure. In this article, we take a look at five cricketers who have ended their ODI career with an exact number.
1. MS Dhoni – 350 Games
If not for that unfortunate run-out in the 2019 World Cup semi-final, MS Dhoni could have finished with 351 ODI games. However, it was not to be that way. Incidentally, MSD's first ODI game, too, ended with him being run-out. In between these 15 years, Dhoni played a total of 350 ODI games and helped Team India reach the cusp of ODI cricket on multiple occasions.
Ending your career with an exact number of games could involve a conscious effort but it was not the case with MS Dhoni. After around a year, on August 15th,2020, he announced his retirement from the game. Sri Lanka's Muttiah Muralitharan also shares the record of ending his career with 350 ODI matches.
2. Brendon McCullum – 200 Sixes
Brendon McCullum retired at the age of 35, a decision that shocked many. He had just led New Zealand to the final of the 2015 World Cup and was also in good form. However, Bazz had other plans.
In a total of 260 ODI games, McCullum scored exactly 200 sixes. The Kiwi was known for his attacking game and in his final ODI against Australia, he scored three sixes. The wicket-keeper batsman also has hit 577 boundaries in his ODI career.
3. Sanath Jayasuriya – 1500 Boundaries
Sanath Jayasuriya was one of the finest ambassadors of fearless cricket. At his peak, Jayasuriya's wicket was a tough nut to crack, and until he was at the crease, there was a free flow of runs.
Having played 445 games, the Sri Lankan stands third in the list of most ODI matches played by a cricketer. So far, he also holds the record of scoring the second-most number of boundaries in ODI cricket. In fact, his count of boundaries was an exact number – 1500. In his final game, Sanath was out for just two runs and could not add to his boundary count.
4. Sourav Ganguly – 100 Catches
Sourav Ganguly is also one of the cricketers to have ended the ODI career with an exact number in the statistics column. However, in Ganguly's case, this stat is not related to a skill that he was famous for. Not known much for his fielding abilities, Ganguly yet took 100 catches in his career.
His last catch was of Ireland's Dominick Joyce back in 2007, of S Sreesanth's bowling. It was only around 19 games later that Ganguly played his last ODI game. He shares this record with Sir Viv Richards.
5. Chaminda Vaas – 400 Wickets
One of the best bowlers in ODI cricket, Chaminda Vaas ended his career with exactly 400 wickets. This number is still the fourth highest in ODI history. One of his famous performances was 8 wickets for 19 runs that he executed against Zimbabwe.
The left-arm pacer played his final game against India in 2008. He took one wicket that match, and it was that of Yuvraj Singh's. Yuvi came into bat at No.3 and was out for a duck as he edged one to Mahela Jayawardene of Vaas' bowling.