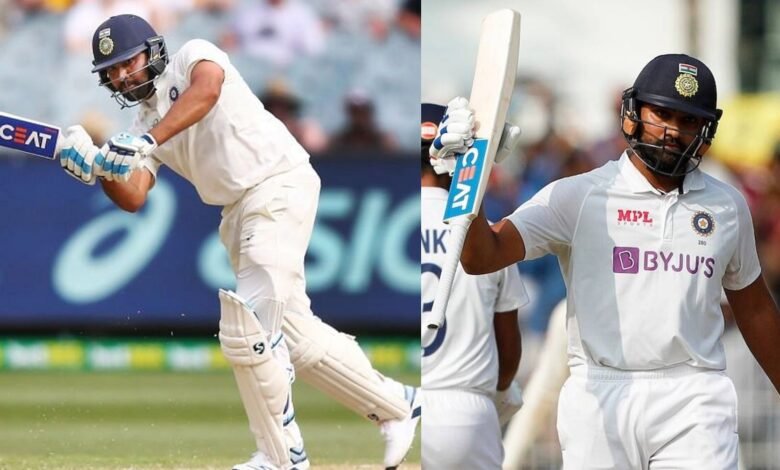 Team India's middle-order has been fragile in the ongoing Test series against England. It has been the openers who have stepped up for the team. In the previous tours, it was the other way around. One of the highlights of the series so far, from India's perspective, has been Rohit Sharma's huge improvement in Test cricket. A Twitter user brought out a stat that reiterates this fact.
Best Average Among Indians In The Ongoing Series
Rohit Sharma's talent as a batsman was never doubted. However, he has had to prove to some his skills in the five-day format. Although Rohit's Test numbers in India are impressive, his performance in away Tests has not been great. Even now, Rohit does not have a Test century
on foreign soil.
Every cricketer evolves through their career irrespective of the stage at which they currently are. When you talk about Rohit Sharma, it is always flashy innings and big hits that come to our minds. However, with 230 runs made in 3 innings at an average of 46 in this series, Rohit has shown improvement and change in his technique, mindset and approach.
Rohit Sharma's Huge Improvement In Test Cricket
One aspect that Rohit Sharma has learned the hard way is to leave the ball well. Earlier, his attacking instincts forced him to go after a few harmless deliveries. This had him lose his wicket on a couple of occasions. However, in this series, he has left the ball well, while also taking calculated risks keeping the scoreboard moving.
A Twitter user has pointed it this shift in Rohit's Test form with a solid start. This stat shows that in 39 of Rohit's previous innings away from home, he faced 100+ deliveries only on four occasions. However, in the ongoing series, he has achieved the same feat in just six innings. This is him despite opening for the first time in England and while absorbing the pressure of an underperforming middle-order.
Rohit Sharma facing 100+ balls in Away Tests

Before this Series
4 times in 39 Innings

In this Series
4 times in 6 Innings*

What an improvement 😮💥#INDvENG

— S H E B A S (@Shebas_10) August 27, 2021