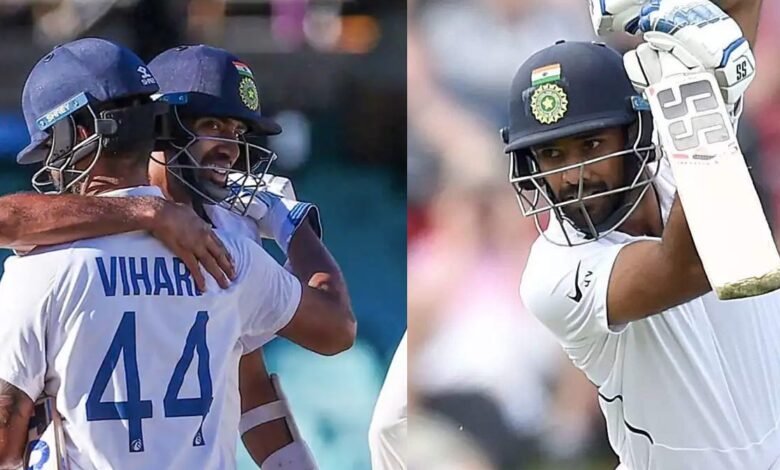 The fifth Test of the ICC World Test Championship series between the England cricket team and the Indian cricket team will begin from September 10 at Old Trafford in Manchester. The Indian cricket team has taken an unassailable lead of 2-1 in the 5-match Test series after the first four Test matches. The Virat Kohli-led outfit has won two games by comprehensive margins.
The previous Test in London was a fine example of why many cricket experts consider the current Indian team as the best in Tests. Despite losing their all their wickets for just 191 runs in the first innings, the Indian cricket team made a fantastic comeback and defeated the England cricket team by 157 runs. Almost all players performed their roles well for the Indian cricket team in the fourth Test match against the English side.
Will Team India try Hanuma Vihari in England?
Having taken an unassailable lead in the ICC World Test Championship series versus the England cricket team, the Indian cricket team may want to give a wake-up call to their vice-captain Ajinkya Rahane. The right-handed batsman has struggled on this tour so far, and he got out without scoring in the previous Test match.
With the likes of Hanuma Vihari and Suryakumar Yadav available on the bench, the Indian cricket team may prefer resting Rahane. Vihari is the number contender to replace him because he has more experience than Yadav. Also, Vihari has done well with the ball in English conditions. He was the last bowler to take the wicket of Alastair Cook in Test cricket. Since he produced a superb performance against Australia in his last match, Vihari deserves a chance.
Will Team India rest Mohammed Siraj?
Often, the fans witness that teams use a rotation policy for the fast bowlers while playing 5-Test series. Jasprit Bumrah and Mohammed Siraj are two fast bowlers who have played in all four Tests for the Indian cricket team. Siraj might be rested because VVS Laxman felt he was either carrying a niggle or was tired during the 4th Test.
So, Mohammed Shami could come in for Mohammed Siraj. Even Prasidh Krishna is an option available with the Indian cricket team.