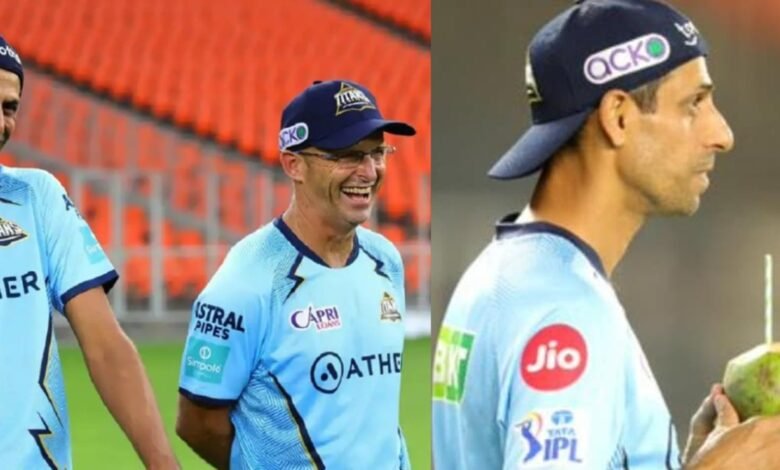 It was a wonderful journey for the Gujarat Titans in their maiden edition of the IPL and they would finish it with a perfect capstone being crowned as the champions. With all said and done about the players, it was actually a couple of masterminds that would eventually steer them to the hallowed grounds, one of them being Gary Kirsten while the other was Ashish Nehra.
If one would ask about the team, it was absolutely needless to say that the entire team would stitch together incredible teamwork with slightly shinier efforts from the likes of David Miller, Hardik Pandya, and Rahul Tewatia, Mohammed Shami and Rashid Khan. With so many names who were previously written off as the rebels of the sport with more arrogance than finesse, it was the same band who would come together with everlasting smiles to lift the trophy at their very first go.
Here is what Gary Kirsten had to say about Ashish Nehra
Talking about the two coaches who helped GT script a remarkable title run had a partnership that dates back by a decade and more when India won the World Cup with Ashish Nehra dealing the telling blows against Pakistan in the semi-final and at that point in time it was Kirsten who was India's head coach.'
The duo also managed RCB together in 2019 even though the rate of success was pretty minimal for the Challengers. But then wonders do happen and 2022 was their year where their combined efforts would land the opening trophy for the newcoming Titans.
Talking about Ashish Nehra, Kirsten would quote, "Ashish is a close friend and we have walked a long journey together. As a player I enjoyed his willingness to keep understanding his game and his professionalism. He coaches with his heart, always thinking about his players and how he can help them. He's low profile and does not like the spotlight. He is tactically one of the best coaches in the IPL and is always talking to his players about how to make better performances."
He would conclude by saying, "Ashish wants his players to have options and he helps them understand when to use them. A set game-plan is not possible in the IPL; the matches are extremely complex with new scenarios happening all the time. This requires in-the-moment planning and players who can think for themselves and adjust a game-plan or use a different strategy in an over. As coaches, we help the players think through this. I think we complement each other really well, and we trust each other's work. I played the role of assisting him in his thinking and wherever I could, just to keep the wheels on track."