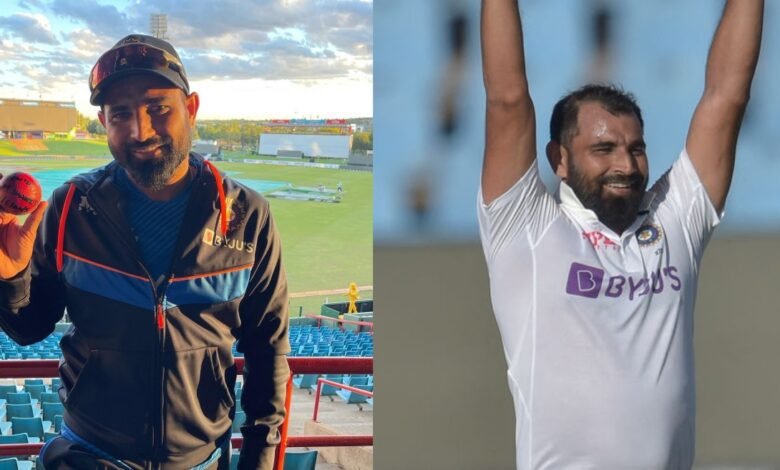 Mohammed Shami became the 11th bowler in India's test match history to complete 200 test wickets yesterday, as he put the Indian team on the driving seat in the ongoing Centurion test match with a five-wicket haul on the third day of the game.
While completing 200 test wickets is itself a remarkable achievement, what makes Shami's achievement even more special is the fact that he has the best strike rate among all the bowlers who have, so far, grabbed 200 or more wickets for India in test cricket.
Shami has taken the least number of balls to get to the 200-wicket mark, even lesser than some other greats of Indian cricket. He is the only Indian bowler so far who has completed 200 test wickets in less than 10,000 deliveries. The second on the list is Ravichandran Ashwin, who got there in 10,248 balls.
It can be said that Shami's strike rate is much better than some other former greats is because he has bowled on much spicier pitches for most parts of his career. Test cricket, in the last decade or so, has been much more bowling friendly, as compared to test cricket in the 2000s, where the scores of 500 and 600 were very common.
However, Shami must be given credit for the fact that he has been almost equally good on the Indian pitches, as he has been overseas. Even on the surfaces in India, which are generally slow and abrasive, Shami has managed to run through the batting line-ups with his ability to generate reverse swing.
Strike rate of Mohammed Shami at home is even better than his strike rate overseas
Shami's strike rate at home is actually better than his strike rate overseas, as he has taken 62 wickets in 16 test matches at home, at a strike rate of 42.4, which are remarkable numbers for a fast bowler in Asia.
To do the job in the toughest of conditions at home and then to go overseas and be equally good in completely different conditions is just a testimony of the fact that Shami is a complete fast bowler at the peak of his career at the moment.
A five-for as well as 200 test wickets @MdShami11 is on 🔥.

Fewest balls to 200 Test wickets for India:
9896 Mohammed Shami
10248 R Ashwin
11066 Kapil Dev
11989 Ravindra Jadeja#SAvIND #Shami pic.twitter.com/NgZO5w8y5f

— Sathish Selvarajan (@IamSathiSelva) December 28, 2021
Even in the World Test Championship (WTC) final earlier this year, which India ended up losing, Shami had bowled a quality spell in the first innings and had brought India back into the game, but India's batting collapsed in the second innings, and they eventually got beaten by New Zealand.