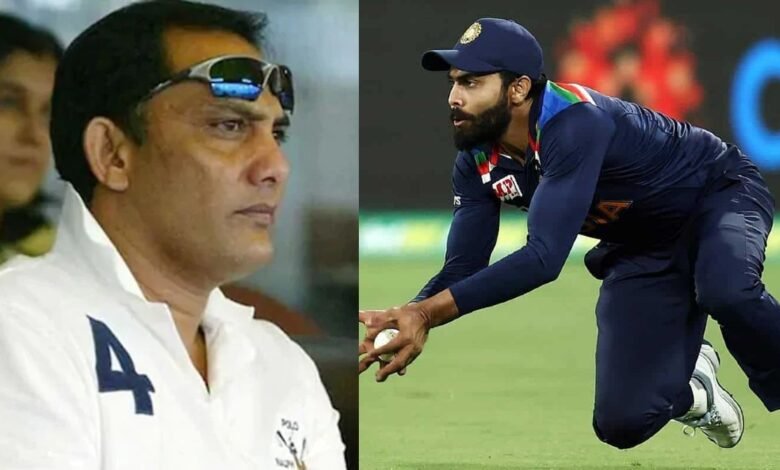 Mohammad Azharuddin, who captained India for a long period in the 90s, has named his favorite 5 fielders in modern-day cricket during a Q&A interaction session with the fans on Twitter.
Azharuddin was himself one of India's top fielders during his active days in cricket, and he had that Q&A session with his fans especially for the questions on fielding because he said it's one of his favourite topics in cricket.
When Azharuddin was asked to pick the top 5 fielders from the current generation, he went with Ravindra Jadeja, Glenn Maxwell, Ben Stokes, Suresh Raina and David Warner.
Ravinder Jadeja
Glenn Maxwell
Ben Stokes
Suresh Raina
David Warner

— Mohammed Azharuddin (@azharflicks) October 12, 2021
Azharuddin was one of the top allround fielders during his cricketing days
Azharuddin was the kind of fielder who could have fielded at any position for the team and could have been equally sharp. Generally, there are some fielders in the game who are very good in the slips, but then they are not so good in the outfield, while some are good in the outfield, but not so good in the slips.
But, Azharuddin was someone who could have stood anywhere and be comfortable. A fan during that Q&A interaction asked Azharuddin what was that one fielding position he didn't like fielding at and Azharuddin said forward short leg.
Azharuddin also discussed the catching technique that players should try and use while catching in the slips. According to Azhar, while catching in the slips, you should try and receive the ball with soft hands, rather than snatching the ball with hard hands because if you use hard hands, there is a chance the ball might pop out after hitting your hands.
Azharuddin shared his thoughts with the fans on various aspects of fielding during that Q&A session and answered a lot of questions, not just about fielding, but some other cricketing topics as well, including the questions related to Hyderabad Cricket Association (HCA) which he is in charge of at the moment.