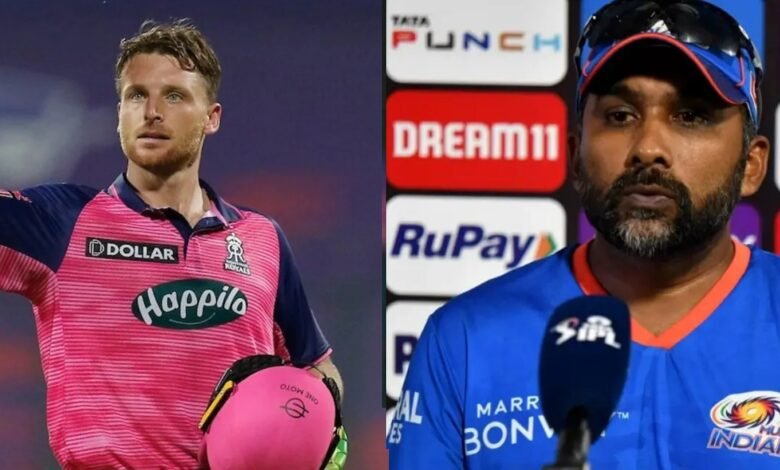 Former Sri Lankan cricket team captain Mahela Jayawardene recently appeared on the ICC Review show, where he picked the first five names who would feature in his all-time T20 XI. The current Mumbai Indians head coach picked four players from Asian teams and one player from the England cricket team.
Mahela started off by picking Afghanistan cricket team's star all-rounder Rashid Khan. He mentioned that Rashid is an excellent spin bowler who can contribute his bit in the batting department as well. Rashid has the experience of playing in top T20 leagues of the world, and on top of that, he can bowl in any phase of the match.
The second name mentioned in the team was Pakistan cricket team's star left-arm fast bowler Shaheen Shah Afridi. The left-arm pacer came into the limelight after his match-winning spell against the Indian cricket team in the ICC T20 World Cup 2021. Afridi made it to Mahela's team because he is an attacking option.
Another Asian player to feature on the list was Jasprit Bumrah. The Indian cricket team star has made a name for himself with his yorker-bowling skills and variations. Bumrah has done a great job for India and Mumbai Indians.
Mahela Jayawardene picked 2 wicket-keeper batters in his first 5 names
Mahela further picked two wicket-keeper batters. The first was England cricket team's wicket-keeper batter Jos Buttler, and the second was Pakistan cricket team's wicket-keeper batter Mohammad Rizwan. Both have done well as openers. Here's what he had to say while speaking about Buttler:
"I would probably open the batting with Jos. He is very aggressive and plays both pace and spin well. He has been in great form at the IPL of late and did well at the last T20 World Cup as well where he played really well in tough conditions."