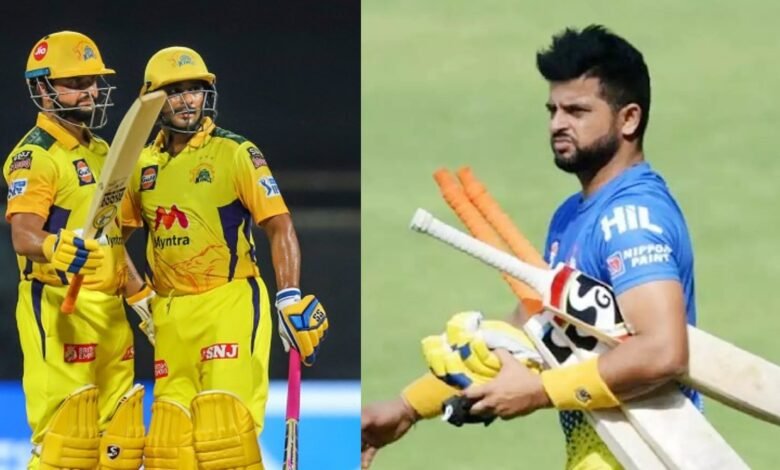 Suresh Raina was the backbone of the Chennai Super Kings team from the year 2008. He was the vice-captain of the team, and whenever MS Dhoni missed a match, Raina captained the Chennai Super Kings team.
Raina lost his touch after the 2019 season. He missed IPL 2020 due to personal reasons, and then in 2021, he scored a fifty in the first match but failed to get going in the other matches of the season. Subsequently, he picked up an injury, which forced the Chennai Super Kings to replace him with Robin Uthappa.
Robin performed exceptionally well for the Chennai Super Kings and helped the Chennai-based franchise win their fourth championship in IPL 2021. The right-handed batter was re-signed by the Super Kings at the IPL 2022 Mega Auction last month at his base price of INR 2 crore.
Even Suresh Raina was a part of the IPL 2022 Auction pool, but none of the teams bid for him. Many fans were shocked to see the Chennai Super Kings decide against bidding for Raina because he had been with the franchise for so long and played a huge role in the team's success. However, the team management preferred the recent form and ignored him.
Suresh Raina called Ambati Rayudu a legend after he reached the CSK camp in Surat
Suresh Raina comments Legend on a post of Ambati Rayudu shared by team Chennai.#SureshRaina #AmbatiRayudu #MSDhoni #Chennai #IndianT20League #T20 #Cricket #SocialMedia #BetHive pic.twitter.com/ocED3VMsvS

— BetHive (@The_BetHive) March 3, 2022
Chennai Super Kings posted a photo of Ambati Rayudu reaching the team's pre-season camp for IPL 2022 in Surat. The Super Kings have preferred the city of Gujarat as their venue for the training sessions. Captain MS Dhoni reached Surat and then Rayudu joined him.
Suresh Raina was quick to comment the word 'Legend' with a couple of emojis under the photo posted by the Chennai Super Kings team. Many members of the cricket universe appreciated the comment by Raina, which once again highlighted his kind nature and how he puts others ahead of himself.