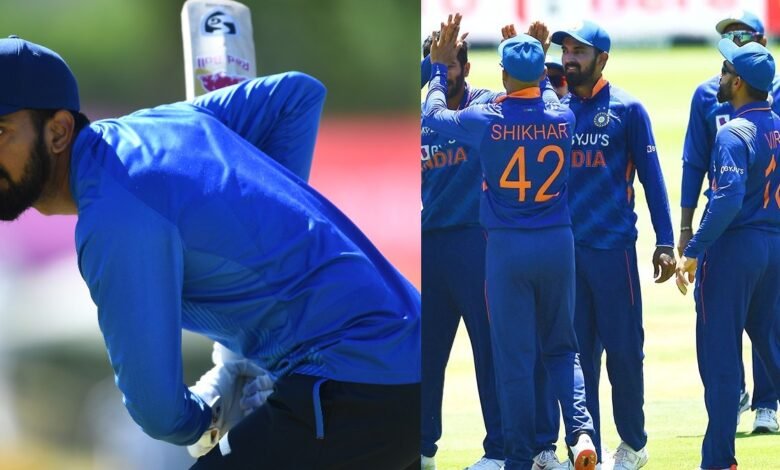 Team India has been whitewashed by South Africa in the ODI series. It has been a tough tour for India because they lost the series in both formats. KL Rahul, who made his captaincy debut on the tour, has had a disappointing run. In this article, we take a look as KL Rahul becomes the first Indian captain to face an ODI Series whitewash against South Africa.
India suffers a series defeat to South Africa
After the Test series was lost, it was expected that India would come good in the ODI format. However, shockingly, the result has turned out to be worse in the 50-over format. Although India won the toss in all three games, they eventually conceded a defeat in all these encounters. Considering South Africa did not have the likes of Kagiso Rabada and Anrich Nortje, India could have certainly done better.
In the final game, though, India came close to a victory. Deepak Chahar put his hand up with a good show with the bat. However, after he lost his wicket, the tail-enders could not finish the job. Hence, India had to endure a whitewash.
KL Rahul is the first Indian captain to face an ODI Series whitewash against South Africa
Meanwhile, KL Rahul has not enjoyed a great start to his captaincy career. He has lost all the games so far as a captain. Although not completely his fault, there were moments when KL could have had an impact as a captain. His batting form, too, suffered in the ODI series.
In 2006, India lost four games and one match was abandoned in a five-game ODI series in South Africa. Rahul Dravid and Virender Sehwag had shared the captaincy in that tournament.
Meanwhile, India will want to rework their strategy in limited-overs cricket. Rohit Sharma coming back will be a big boost for India in future tournaments.