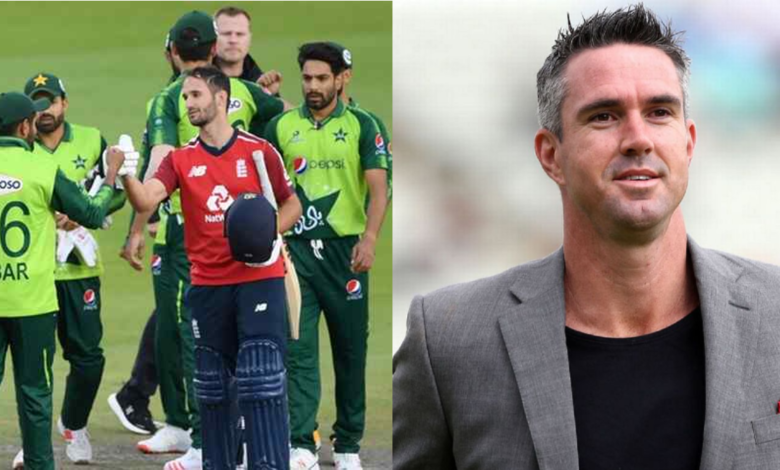 England is one team that has completely exerted dominance in the ongoing T20 World Cup. Despite featuring in the "group of death", the Englishmen have hardly allowed the other teams to get close to them in terms of performances. Following the win over Sri Lanka, former English captain Kevin Pietersen named two teams that beat England in the T20 WC that is happening right now.
England is on a roll in the World Cup
In the event so far, England defeated West Indies by six wickets, Bangladesh by eight wickets, Australia by eight wickets and then against Sri Lanka by 26 runs. They also have a stunning NRR of +3.183 to go with the eight points on the board.
Be it with the bat, the ball or on the field, the English players have shown top form. They came under pressure in a few games, like against Sri Lanka, but the brilliance on display pulled them out of the hole. Very few teams are looking competent enough to beat the 2019 World Cup champions at the moment.
Two teams that can beat England in the T20 WC
Kevin Pieterson has opined that only Pakistan and Afghanistan can beat England in the form that they are. The former cricketer pointed out that even that can happen only on a used wicket in Sharjah. He went one step ahead and called England as the firm favourites to win the trophy if the games are held anywhere else. A Chelsea fan, KP said that the situation is similar to Chelsea's in the Premier League. Chelsea is performing very well in the English football league at the moment.
Only Pakistan or Afghanistan can beat England in this T20 World Cup. BUT and it's a BIG BUT, the game would have to be played on a used wicket in Sharjah.
Anywhere else, just hand England the trophy like Chelsea should be handed the EPL trophy RIGHT NOW!
🏆🏆

— Kevin Pietersen🦏 (@KP24) November 2, 2021
Most of the experts have called the summit clash of the T20 WC to involve Pakistan and England. On the other hand, Afghanistan has only a slim chance of qualifying for the semis. The games against India and New Zealand will be crucial for the Mohammad Nabi-led squad.