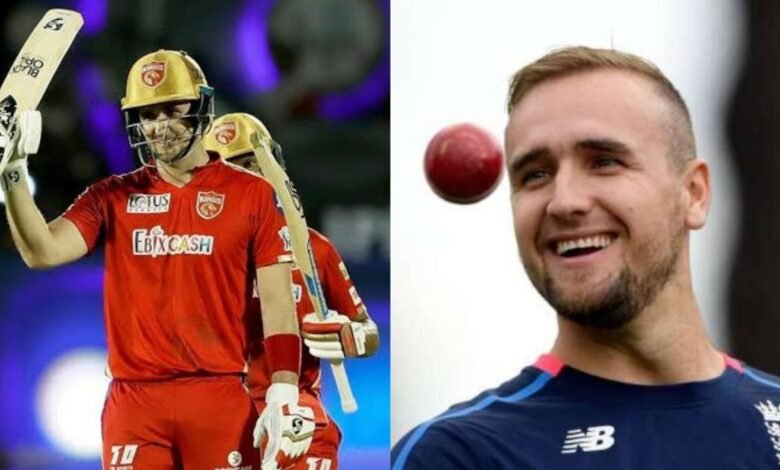 After putting up lackluster performances in the previous two iterations of the Indian Premier League, the English all-rounder Liam Livingstone claimed that it was a relief to finally see things turn around in the 2022 season. He also claimed that his results in the Indian Premier League had helped increase his confidence for the One-Day International World Cup that would be held in India the following year.
At the mega auction that took place in February, the batter, who is 28 years old, ended up being purchased by Punjab Kings for INR 11.50 crore, making him the most expensive international player. In the Indian Premier League 2022, he demonstrated his worth by scoring 437 runs over the course of 14 matches, with an average of 36.42 and a strike rate of 182.08. Livingstone had only scored 112 runs in nine matches from the previous two editions (combined), and his miraculous return has won him a regular berth in England's white-ball side.
"To tell you the truth, I don't see how things could have gone much worse [than it did in prior years]. There was only one way out of this predicament, and that was to go up. I hadn't really had that much of an opportunity up to that point, but there were always going to be some individuals that say certain things. It's the best event in the world, so it was good to be able to perform well," Liam Livingstone said.
Liam Livingstone has his sights set on winning the World Cup in India in 2023
Although Livingstone has not performed as well in the Vitality Blast 2022 as he did in the IPL, the player showed he is back to his old self by smacking a 66 off of only 22 balls in the opening one-day international encounter against the Netherlands. In the second game, he was only able to score four runs, but he helped with the ball by grabbing a wicket while bowling five overs at a low cost. Before England's current tour to the Netherlands, the player had only been in three one-day international matches despite being a regular member of England's Twenty20 International squad. He participated in two One-Day International matches in Pune against India the previous year, and he is now hoping to capitalize on the experience he gained playing in the Indian Premier League 2022 for the One-Day International World Cup in India in 2023.
"Having a defined position was a welcome change. We play in the Indian Premier League away from home so that we may become used to their playing conditions, which will eventually be beneficial to England at the World Cup the following year. Considering that upcoming World Cups are a fantastic opportunity to gain experience in different parts of the world, I can say that I made the most of this one. It was wonderful to finally have the monkey off my back after not being able to achieve it in the IPL," Livingstone said