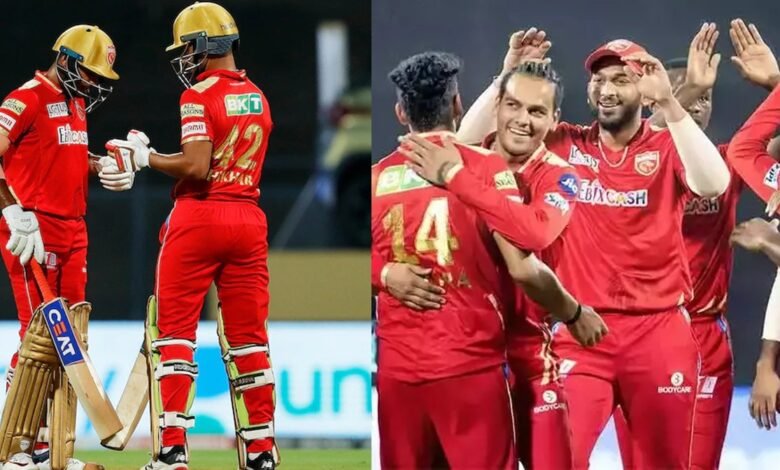 Punjab Kings have been one of those IPL franchises which haven't really had one captain or one management group for a long period of time. They had appointed Mayank Agarwal as their captain last season and only after one season, they decided that Mayank wasn't a perfect fit for the job and the captaincy has now been given to the veteran Indian opener Shikhar Dhawan.
Punjab Kings have not just made the captaincy change for IPL 2023, they have appointed a new head coach as well. Trevor Bayliss, who has been a part of the Sunrisers Hyderabad set-up before and has also won the World Cup with the England ODI side as head coach, has been brought into the Punjab Kings set-up and he will form a leadership group with Dhawan.
Talking to the press trust of India (PTI) earlier today, one of the co-owners of the Kings said that the idea behind making a change in the leadership group is to make sure that the franchise qualifies to the IPL playoffs. The ultimate aim is to win the trophy, but making the playoffs is the first aim.
Mayank Agarwal's future at Punjab Kings is uncertain at the moment
The co-owner, however, didn't make it clear if the franchise will be releasing Mayank Agarwal or not. Mayank is currently with the Punjab Kings at a very high salary of 14 crore INR and his performance last season definitely didn't live up to his pricetag.
But, since Mayank is a good player of spin, it won't be an easy decision to let him go back into the auction, as buying him back from the auction won't be straightforward.
Meanwhile, the fans of Punjab Kings have reacted to the comments of the co-owner and some of the comments on twitter are actually very funny. Here are the twitter reactions –
Is that not the expectation every year? https://t.co/4z0W09icih

— medsukitiramisu 🤷🏽‍♀️ (@kehnahikyaax) November 12, 2022
And Preity Zinta's job is to make sure that doesn't happen https://t.co/rMZyVmQipp

— BalaMurugan (@COREprate) November 12, 2022
Trophy loading ⏳ https://t.co/ex7gJzemDr

— Harminder (@21harminder) November 12, 2022
Yeah but sadly that's not gonna happen.I feel punjab kings should sell their team to a better owner and cash out their stake.

— Arnav Singhal (@ArnavSinghal19) November 12, 2022
if they don't duh so change of Captain and coach next year

— Mohammed Safwan2 (@Safwan2Mohammed) November 12, 2022
Pbsdk won't win the trophy for next 5 yrs

— S (@crackeyi) November 12, 2022
This is the exact reason they can't be in top 4 and win the Cup.. Everytime they wants a temporary solution that can give them cup.. But doesn't works that way.. You need to give a captain & team enough chances to stay together and make that common vision of winning!

— CricOpinions (@CricOPinionsB) November 12, 2022
Win the cup they will get same cup as RCB 😂

— Htx45 (@tarnetino) November 12, 2022
For the first Punjab kings look so solid going into the auction There are only two spot to fill with the balance over 30cr , It's time to cook

— anonymous-2545 (@Sandesh_2545) November 12, 2022