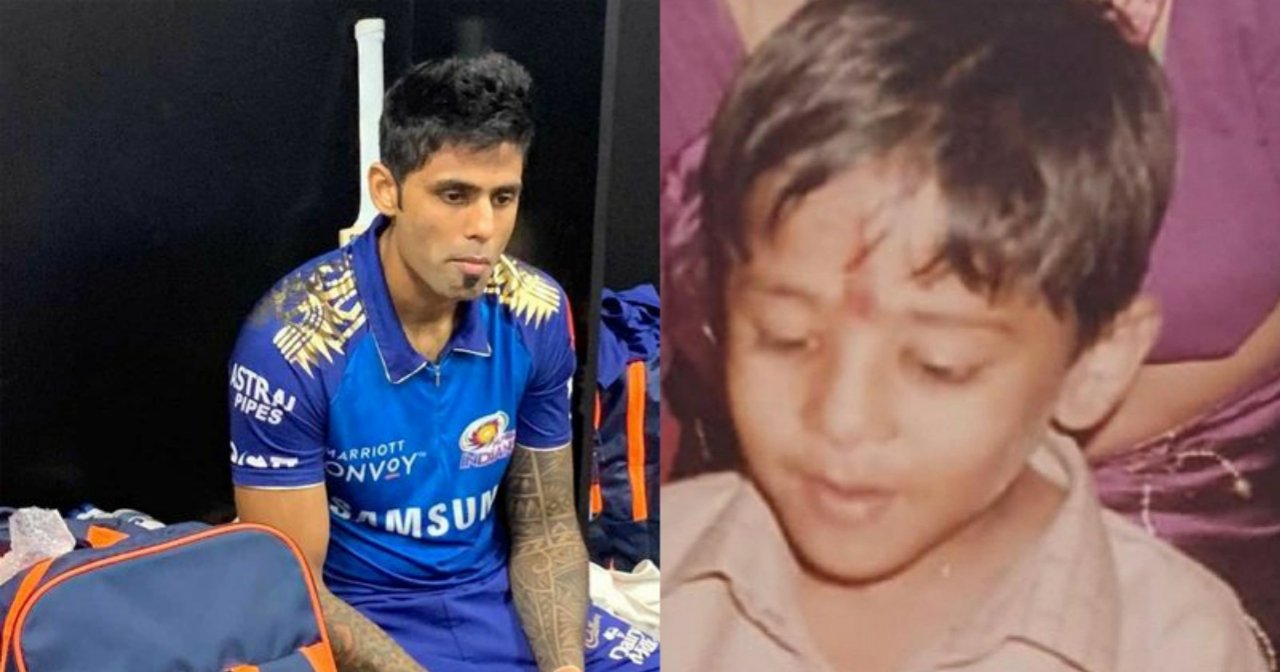 Suryakumar Yadav after toiling hard in the Indian Premier League and the domestic circuit for years in the end finally got to make his debut for the Indian team, and, what a time he had on the field. After the conclusion of that dream run of his, a clip of him was released on social media where he was seen talking about the naughtiest thing that he did during his childhood while reminiscing the memories of the good old days.
The 30-year-old batsman made his debut recently during team India's match against the England Cricket Team in Ahmedabad. He did not get a chance to bat, but when he did, during the 4th game of the series, he made sure that he made his presence felt, as he smashed a scintillating half-century and followed it up with an equally impressive performance in the match that followed.
'Bachpan mein sabse zyada daat maine mummy se khaayi hai…' – Suryakumar Yadav
It was after India's series win that the broadcaster, Star Sports released the video of Suryakumar, talking and soon after its release the clip started doing rounds on the internet. While talking in the video, he started off by telling that when he was young, he used get scolded the most by his mother, and he was afraid of water a lot during his younger days.
'Bachpan mein sabse zyada daat maine mummy se khaayi hai… Jab mai choota tha, mujhe sabse zyada dar paani se lagta tha,' told Yadav. He went to tell more about his shenanigans as he talked about how during his schooling days he used to miss out on classes by telling lie about him having a stomach ache and how he used to change a drink of the same colour as Savalon with the latter. He also talked about one thing that each one of us, the cricket enthusiasts would have done in our younger days. That is, making stumps out of stacks of bricks. He told, 'Eeto se bhi banaya hai… 4-5 eet khadi kar diye, use hum stump banate theyy'.
After having done well for the Indian team, Suryakumar Yadav's focus would have shifted to his preparation for the Indian Premier League, where he would be representing the Mumbai Indians. He and the team's management would be hoping that he carries over the form from the Team India dressing room to that of the Mumbai Indians.