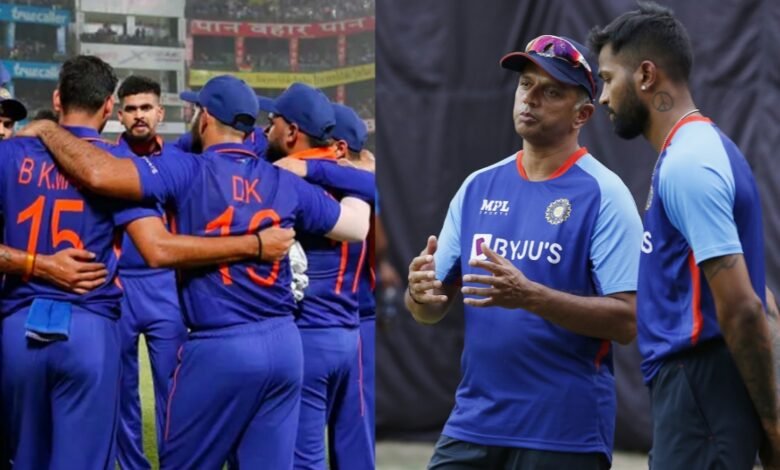 IND vs SA Live Update: Former India bowler Zaheer Khan is concerned about Team India's failure to win matches in the Twenty20 International series against South Africa. According to his opinion, even though the home team has been in a position to dominate both matches, they have been found wanting when they have been placed under pressure.
After losing the second game of the Twenty20 International series on Sunday in Cuttack by four wickets, India fell to a 0-2 deficit in the five-match T20I series. The Men in Blue were only able to score 148 runs after they lost the coin toss and had to bat first.
After that, Bhuvneshwar Kumar took three wickets in a short amount of time, leaving the Proteas reeling at 29 for 3. The South African batting order was brought back together by Heinrich Klaasen (81 runs off 46 balls) and Temba Bavuma (35 runs off 30 balls), who put up a partnership of 64 runs for the fourth wicket.
Because Team India has now been defeated twice in a row, Zaheer Khan has theorized that the Indian team's shoulders sagged pretty precipitously during the Klaasen-Bavuma stand. During a conversation that was taking place on Cricbuzz, he stated:
"When the partnership was growing (Klaasen-Bavuma), you could sense that the drive in the Indian squad was going down. On the field, it was very clear. These are the issues that Rahul Dravid and his team need to resolve, and they need to do it as soon as possible since there is only one day between the two matches (before the 3rd T20I). They need to collect themselves, have some frank discussions, and figure out what it is going to take for them to fight for 40 overs."
IND vs SA Live Update: Zaheer Khan comments on Indian team's struggles
Zaheer Khan emphasized Team India's difficulties by stating that a situation quite similar to the one that occurred in the first T20I:
"Even during the first match, for the first thirty overs, you had the impression that India was in the driver's seat. Once again, they got off to a fantastic start with the ball today. Even though Bhuvneshwar Kumar bowled really well, they have not been able to win the matches they have been in. There is a lot of pressure being put on India as the series continues, and there are some worries."
In the inaugural Twenty20 international, India scored 211 for 4 and then limited South Africa to 81 for 3 in their innings. Rassie van der Dussen scored 75 runs off of 46 deliveries, while David Miller scored 64 runs off of 31 deliveries as part of an unbroken 131-run partnership that helped the Proteas knock down their highest-ever Twenty20 International total.