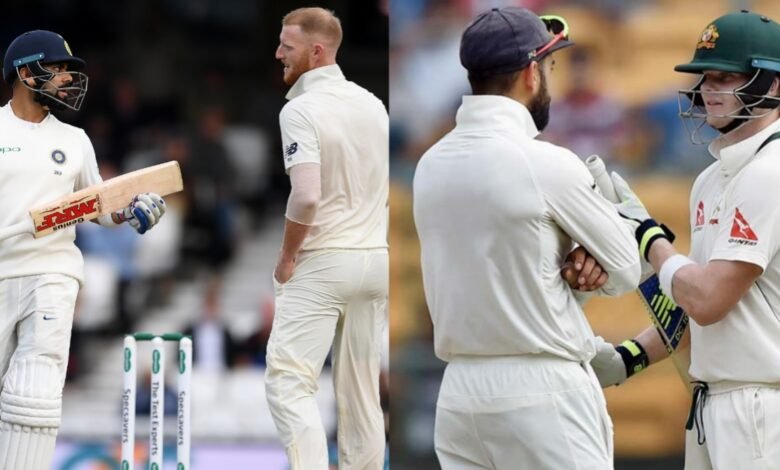 As India is all set to play the grand finale of the World Test Championship 2019-21, it has been one enduring journey for India that started in West Indies and will be culminating in the Rose Bowl in less than a month's time.
With Test cricket seemingly confronting a decline in its fans, ICC flipped the tide around with a concept of World championship. As all the Test-playing nations converged their attention to the long-spanning tournament, it was an absolute delight as the contention of crown started heating up in no time.
India, Australia and New Zealand came close to the peak with England trailing by whiskers. However, it was India and New Zealand who prevailed as the top contenders of the tournament. India's path to the crown seemed extremely herculean with New Zealand thumping them hands down in 2020. However, they staged a strong turnaround by trouncing Australia away from home and slamming England in handsome fashion despite going down in the series.
New Zealand was the first team to qualify for the World Test championship despite being in second in the Test rankings. They achieved the final berth when Australia's tour of South Africa was called off.
However, in this story, we will be telling you about India's journey to the next World Test Championship finale, if they can continue with such impudent dominance.
India's tour of England 2021 (July – September)
India will be touring England towards the end of July that will see them playing 5 Tests which will play a crucial role in shaping the introduction to their journey in the World Test Championship. The series will be played at Trent Bridge followed by the outings at Lords, Headingley, Kennington Oval and Old Trafford.
New Zealand's tour of India 2021 (November – December)
New Zealand will be touring India to play 2 Tests and 3 T20's. The last time these two teams collided, India was handed their rear on the platter after a brilliant display in the T20 series. India will be seeking revenge as the two teams go head-on in the latter's backyard.
India's tour of South Africa 2021-22 (December – January)
India will travel to the Rainbow Nation to be a part of 3 Test matches and 3 T20's. This will be another tour to remember as India's intense efforts to win in South Africa last time were met with shattered aspirations.
Sri Lanka's tour of India 2022 (February – March)
Our neighbours will be travelling all the way to India to be a part of 3 Test matches and 3 T20's.
Australia's tour of India 2022 (September – November)
Australia will be coming down to India to be a part of four Test matches and three T20's. This will be an imperative series that can actually propel the World Test Championship final stride for India.
India's tour of Bangladesh 2022 (November)
India will be touring their neighbours in November 2022 for playing 2 Test matches and 3 ODI's. This series will be extremely crucial given the fact that India will be eyeing this fray to make it a comprehensive whitewash.
They are scheduled to play New Zealand, Sri Lanka and Australia in their backyard while their contention with England, South Africa and Bangladesh is slated to happen away from home.
These are fixtures based on ICC FTP programme and subject to change in future due to various reasons.