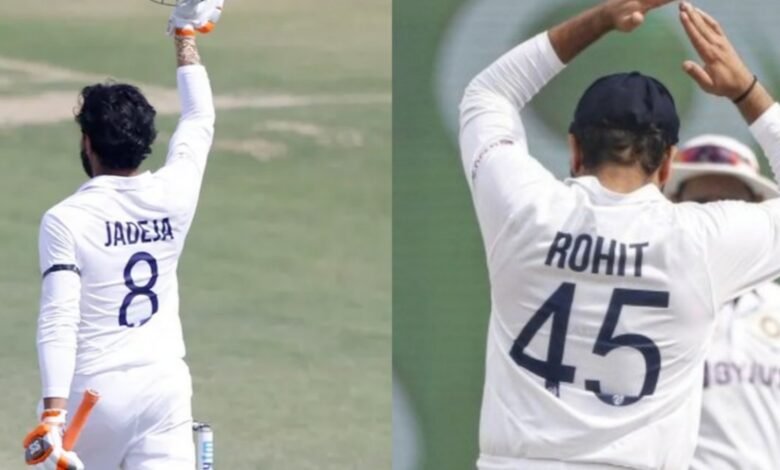 Team India declared the first innings at 574/8. It was surprising because Ravindra Jadeja remained unbeaten on 175 and he was on his way to get to his maiden double ton. Now, the star all-rounder has reacted to the team's decision. In this article, we take a look at what Ravindra Jadeja had to say about Team India's declaration before his double-century.
India is on course to win the first Test at Mohali
Despite a relatively shaky start, India managed to do well in the batting department. The main reason for this was the contributions of Ravindra Jadeja and Rishabh Pant. The likes of Hanuma Vihari and R Ashwin also did well to support the batting line-up. Eventually, India posted 574 runs in the first innings.
With the ball, India has already taken four wickets with the Sri Lankan team just crossing the 100-run mark. The pitch is already turning and it will be hard for them to pose a challenge. Therefore, it looks likely that India will win the game.
Jaddu reacts to India's declaration before his double-century
Meanwhile, viewers were surprised when Rohit Sharma decided to declare with Jadeja so close to a landmark. However, the player revealed that it was his decision to ask the management to go ahead with the declaration.
Speaking to the reporters after the day, Jaddu said, "Rohit Sharma has sent the message through Kuldeep to go for 200 after that we will take declaration but I opposed his suggestion of making 200 saying if we make tired Sri Lankan batsman play before tea then we might get an early wicket."
He added, "I also told them that there is variable bounce and deliveries have started turning. So I sent a message that there is something on offer from the strip and I suggested that we should put them in to bat now itself."
It was a wise decision by Jaddu because, including a wicket for himself, India got four early wickets on Day 2. The focus will now be on getting Sri Lanka out at the earliest.