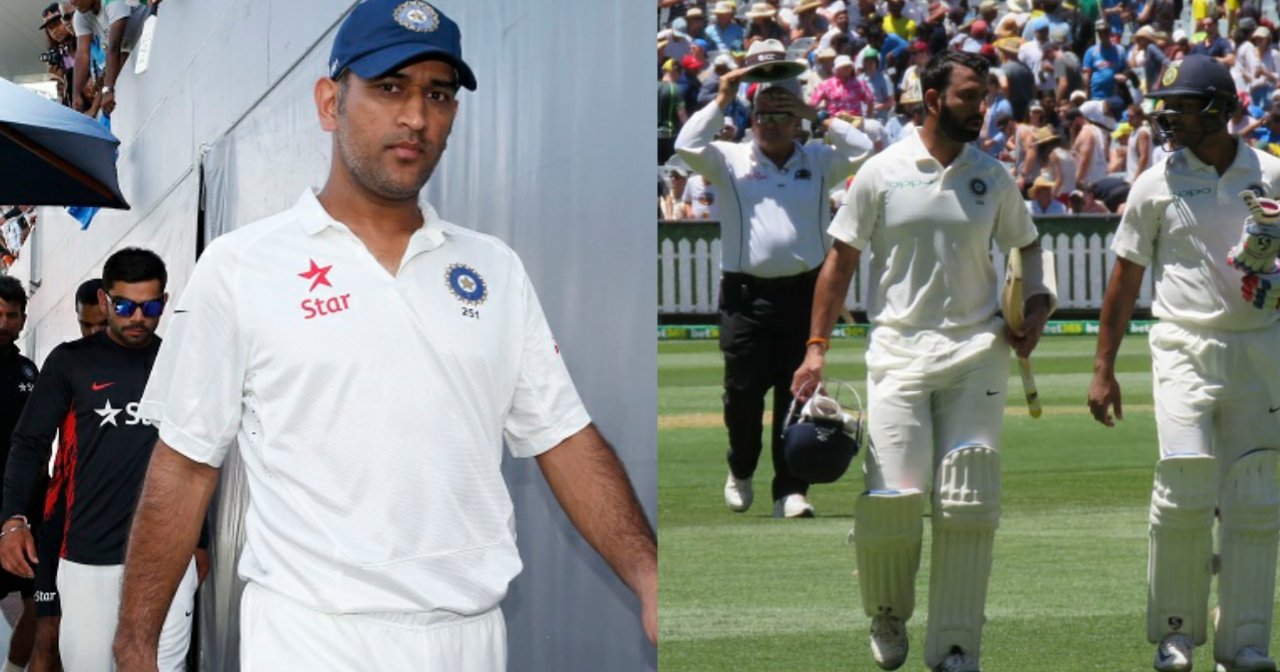 A boxing day test has always given a special feeling to fans of Cricket, the primary reason being a fully packed and the festive atmosphere. The test becomes even more memorable for fans of cricket if it is a contest between two top-class outfits such as India and Australia. The Melbourne Cricket Ground will host the boxing day test of the 2020 Border-Gavaskar series as it has done on several occasions previously. In this article, we will take a look at four unforgettable duels between India and Australia. Curiously, all of them happened in MCG.
4. Third Test, 2014
India came into the 2014 series hoping to avenge the whitewash in 2011-12 while Australia wanted to make amends after a similar drubbing in India. India played valiantly but lost in Adelaide while the second test in Gabba was a one-sided affair. India needed a victory to keep the series alive but could only settle for a draw. The surface was flat and Indian bowlers were butchered by Steve Smith and Co. India were struggling in the second innings before Kohli and Rahane combined for a memorable counter-attack.
250 run partnership between the pair frustrated the Aussies but a collapse gave the Aussies a lead of 65 runs. A slightly better performance from the Indian bowlers resulted in a target of 384 runs. Another top-order collapse meant that the Indians had to work hard to draw the game. After the game, MS Dhoni announced his retirement from Test Cricket to bring an end to a captaincy stint which was full of Highs and Lows.
3. First Test, 2011
India had conceded the number one position in Tests to England in July 2011, but they were still considered a formidable force due to presence of batting legends and an inexperienced Aussie bowling lineup. Australia were 215-6 in the first innings before the tailenders pushed Australia to a respectable total of 333. Sehwag, Dravid and Tendulkar posted half-centuries but lack of decent contributions from the lower order meant a 51 run lead for the Aussies.
Yadav wrecked Australia's top order, reducing them to 27-4 but once again the tail-enders bailed them out of trouble. India had five sessions to achieve the target of 292 but were dismissed for 169. This would turn out to be their best performance in the series as they got absolutely thrashed in the remaining Tests.
2. Second Test, 1999
Australia had won the first Test in Adelaide and came into the Boxing day contest with a lot of confidence. They posted a score of 405 in the first innings, thanks to fifties from Steve Waugh and Ponting. India were reeling at 34-3 when Tendulkar came in and he rescued them with a fine century. Australia declared at 208/5 in the third innings to give India a target of 376 runs.
India were in prime position to draw the match until Ganguly was dismissed minutes before lunch on the final day. Sachin scored another half-century but the Australians went through the lower order with little effort and secured the series with a 180 run victory.
1. Third Test, 2018
Australians were without Warner and Smith but they still had arguably the best bowling attack in the world. The Series was nicely poised at 1-1 and India won the toss and elected to bat first. A huge partnership between Kohli and Pujara with additional contributions from Rohit Sharma led India to a score of 443. Australia were bundled out for 151 in the second innings, with Bumrah grabbing the headlines. India collapsed badly in the third innings but had a mammoth lead on their hands which enabled them to post a target of 399 runs.
The Aussies batted a lot better this time, but it simply was not enough to stop India's relentless seam attack. India won by 137 runs and got their hands on the Border-Gavaskar trophy in Australia, becoming the first Indian team to do so.