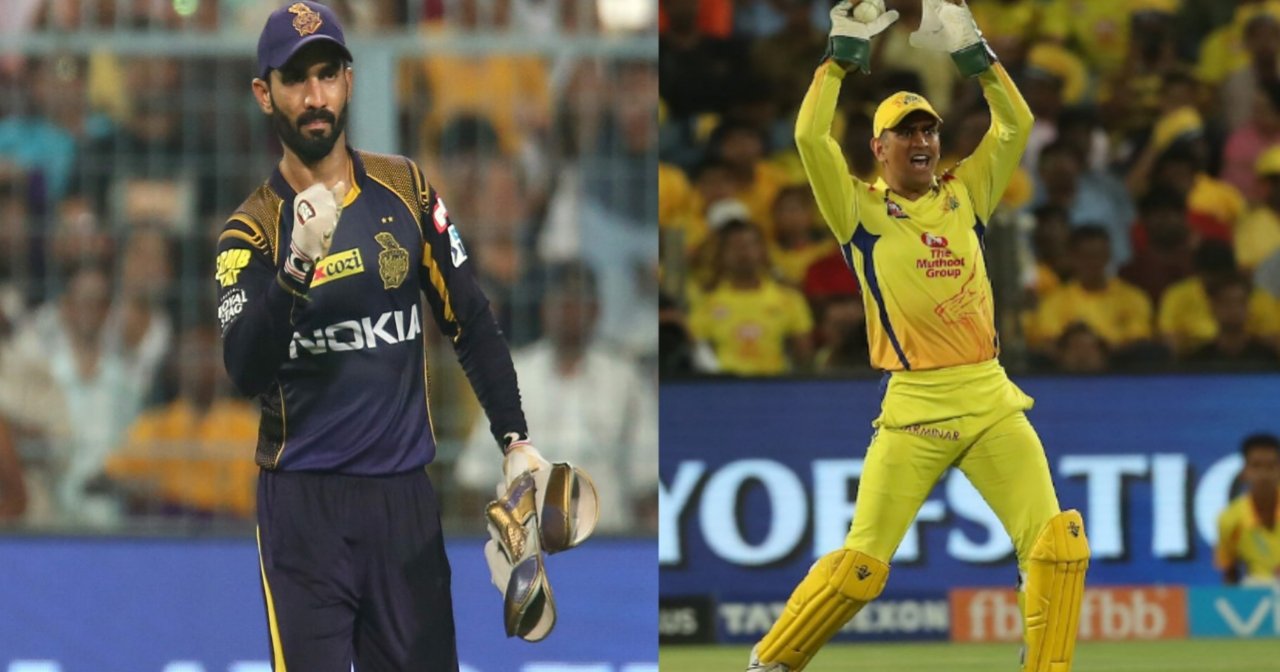 The biggest T20 league in the World has started in UAE and finally, people are getting some entertainment on their television screens. The shortest format is so unpredictable that you just don't know what is going to happen next. There are so many twists and turns which keep you glued to the TV screen.
Nowadays there is so much T20 cricket around the world that records are broken quite often. Everybody is breaking records – batsmen, bowlers, fielders, and wicket-keepers. Talking about wicket-keepers they have been some great keeps to have played the shortest format. In the modern era, people don't talk about keeping records but judge a keeper by his batting records. But the wicket-keeping aspect is equally important because a quick stumping or a diving catch can change the game. On that note, let's have a look at five wicket-keepers with the most dismissals in T20 cricket.
5. Denesh Ramdin – 189
Denesh Ramdin the wicketkeeper from West Indies is fifth in the list with 189 dismissals to his name. He is a good wicket-keeper and plays in the CPL. He was also part of the recently concluded CPL as he was playing for St Kitts and Nevis Patriots.
He has 189 dismissals in 218 matches which is a decent number. He has 139 catches and 50 stumpings to his name. Ramdin will be looking to reach the 200 mark in the near future.
4. Kumar Sangakkara – 205
The classic left-handed batsman from Sri Lanka is fourth on the list with 205 dismissals to his name. Sangakkara has played all over the world in various T20 leagues and has had an impact in almost all of them.
In 265 matches he has 205 dismissals which include 145 catches and 60 stumpings. Sangakkara has kept wickets to a mystery spinner like Ajanta Mendis and legendary spinner like Muttiah Muralitharan which tells the class of this player. Sangakkara is fourth on this list with 205 dismissals.
3. Dinesh Karthik – 214
Dinesh Karthik might have struggled with the bat in his initial years as a cricketer but he has always been safe behind the wickets. Karthik has played all the 12 seasons as a wicket-keeper and has been a successful one.
In 288 T20s, the KKR skipper has 214 dismissals to his name which include 158 catches and 56 stumpings. The right-handed batsman has at least a few more years in him as a wicket-keeper and so he will be aiming to cross the 250 mark sometime in the future.
2. Kamran Akmal – 238
Kamran Akmal with 238 dismissals in T20 cricket is the only Pakistan wicketkeeper in this list but he is second on this list which is a huge achievement. He has these many dismissals in 254 games which include 142 catches and 96 stumpings.
Kamran Akmal will be aiming to reach 250 dismissals in the next year's PSL.
1. MS Dhoni – 251
There was no doubt that MS Dhoni was going to be at the top of the list. Dhoni is the first wicket-keeper to reach 250 dismissals in the history of T20 cricket which is a massive achievement.
Dhoni has played 315 T20s for India, CSK, and his state team and his 250 dismissals include 167 catches and 83 stumpings. MS Dhoni has the fastest hands when it comes to stumpings. He is the best man to keep pickets for any spinner. The legend is going to feature in the IPL for at least the next two seasons so it would be interesting to see what is the number that he can reach.